Associates and Bruce L. Scheiner, Attorneys for the Injured, is again providing sponsorship for this season's Cape Coral Bike Nights.
"We are pleased to sponsor Southwest Florida's largest family-friendly motorcycle event," Bruce L. Scheiner said.
Associates and Bruce L. Scheiner, Attorneys for the Injured, has been providing sponsorship to the four-night event for more than a decade. This year's events will be held on Oct. 13, Dec. 8, Feb. 9, and April 13. Operated by the Cape Coral Parks and Recreation Department, the events occur along SE 47th Terrace in Cape Coral. In recent years, a number of headline entertainers have performed. Quiet Riot, the 1980s heavy-metal legends, headlined this year's first event on October 13.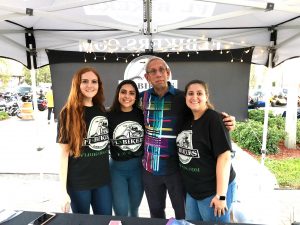 Other sponsors include Six Bends Harley-Davidson, The Westin Cape Coral Resort at Marina Village, Brent's Music & Sound and Jason's Deli.
Focus on Southwest Florida Motorcycle Safety
While riders in most states are winterizing their motorcycles and putting them away for the cold-weather season, November is the start of the long winter riding season in Florida. South Florida becomes a destination location, as temperatures moderate and stormy weather abates, giving way to long weeks of mild breezy weather.
Our motorcycle accident lawyers have been riding and representing injured riders and their families in Southwest Florida since 1971. Events like Cape Coral Bike Night allow us to see the many wonderful friends we have met over the years, while keeping the emphasis on safe and defensive riding. We also operate FLBikers.com, which is dedicated to fun, safe riding events throughout Florida.
The stark fact is that Florida remains the most dangerous place in the nation to ride a motorcycle, in large part because of the dangers posed by  careless or inattentive drivers. It's not that Florida riders face more risks. In fact, riders are forced to ride defensively and our long flat roads actually pose fewer risks than many other places in the country. Still, riders in Florida are being killed in record numbers.
Last year, nationwide motorcycle deaths ranged from as few as 3 in the District of Columbia, to 550 in Florida. U.S. motorcycle deaths have increased by nearly 50 percent in the last two decades, claiming more than 4,500 lives last year. Florida typically reports about 500 rider deaths each year, accounting  for about 1 in 10 motorcycle deaths nationwide.  Texas and California are the only other states to even report more than 400 deaths. About 40 states typically report fewer than 100 riders killed, according to data maintained by the Governor's Highway Safety Administration. 
Motorists must do their part by watching and waiting for riders. There is no such thing as a minor motorcycle accident. More than half of all motorcycle accidents involving another vehicle are the fault of the other vehicle's driver. Most typically, a driver fails to judge a rider's speed or distance, or fails to realize a rider cannot stop in time, and pulls into a rider's path. Taking a few extra moments to avoid causing a tragedy is always worth the effort.
If you or a loved one is injured, call Associates and Bruce L. Scheiner, Attorneys for the Injured, at 1-800-646-1210.