Economic recovery has brought record-low unemployment throughout Southwest Florida. But hospitality, service and construction trades have seen increased work accident risks.
NBC 2 reports a 58-year-old man was killed when a crane truck backed into him as we was loading boxes onto a forklift. The accident happened in a North Fort Myers parking lot along Tamiami Trail. The Naples Daily News reports a Bonita Springs construction accident claimed the life of a man working on a concrete wall. We reported recently on our Florida Injury Lawyer Blog, a fatal Fort Myer roofing accident and a Naples elevator accident that claimed the lives of two construction workers.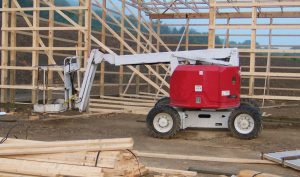 Factors in determining sources of economic recovery following a serious or fatal work accident, include whether an employee was an employee or independent contractor,  and whether an at-fault party or other third party (other than victim's employer) was wholly or partially liable.