If you have a motorcycle, you're better off with one that has an antilock braking system (ABS).
According to the Insurance Institute for Highway Safety (IIHS), these bikes are more than 30 percent less likely to be involved in a fatal accident than a bike that doesn't have this system.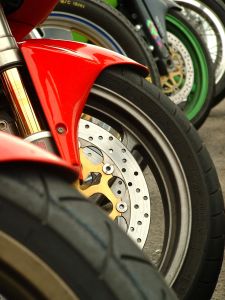 According to the IIHS and the Highway Loss Data Institute (HLDI), there was a significant decrease in the number of motorcycle accidents and fatalities in 2008 and again in 2010, but that's no longer the case. Our Fort Myers motorcycle accident lawyersunderstand that motorcycle accidents and fatalities are on the rise. The recent findings regarding ABS have prompted the IIHS to get the government to make these systems a requirement on all motorcycles. Currently, both organizations are petitioning to the National Highway Traffic Safety Administration (NHTSA) for this requirement.
"We hope NHTSA will agree that it's time to take action to ensure all riders get the benefit of this lifesaving technology," said the president of both the HLDI and the IIHS, Adrian Lund.
The truth of the matter is that Florida is one of the most dangerous states in the country for these kinds of accidents.
According to the Florida Department of Highway Safety and Motor Vehicles (DHSMV), there were close to 400 motorcyclists killed in the state of Florida in 2010. There were another 50 motorcycle passengers killed in these accidents. In addition to this, there were another 7,500 motorcyclists injured in Florida accidents. All in all, there were close to 8,500 motorcycle accidents recorded by officers throughout the year.
If you're heading out on the open road, you're urged to be on your best behavior. It's important to make sure you're aware of the motorists around you as they're oftentimes overlooking you. Consider these safety tips for a safer ride:
-Consider enrolling in a Motorcycle Rider Safety Course to brush up on your riding skills.
-Make sure that you're equipped with the proper motorcycle riding gear.
-Always make sure that other motorists can see you. Wear bright or retro-reflective clothing and make your maneuvers in traffic predictable. Stay out of the blind spots' of other motorists.
-You should always be aware of the traffic laws in the areas you're traveling. Make sure you're always obeying them, too!
-Be especially cautious while driving at night. This is the time when we see more fatal accidents that any other time. This is also true for the weekends.
-Make sure that you're always wearing a helmet. This is your best defense against death in the event of an accident.
-Be sure to always use your blinkers and alert other motorists of your intentions.
-Look over your motorcycle before each time you get on and go.
-Get a motorcycle endorsementon your driver license.

If you or someone you love has been involved in a motorcycle accident, call Associates and Bruce L. Scheiner, Attorneys for the Injured, for a free and confidential consultation to discuss your rights. Call 1-800-283-2900.
More Blog Entries:
Motorcycle Accidents in Fort Myers, Cape Coral, in Focus for Safety Month, Florida Injury Lawyer Blog, May 16, 2013
BLS Sponsors Another Great Cape Coral Bike Night Season, Florida Injury Lawyer Blog, April 17, 2013