For the second year in a row, the Florida Department of Transportation hosted the "Ride Straight State to State: None for the Road Motorcycle Run," in attempt to reduce the risks of a motorcycle accident in Fort Myers and elsewhere, according to the Westchase Patch.
The ride consisted of law enforcements and motorcyclists from Alabama, Georgia and Florida. They all met at the Florida Welcome Center on U.S. 231, at the Alabama-Florida state line.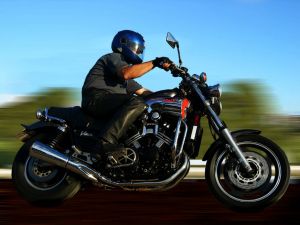 Our Fort Myers personal injury attorneys urge all motorists to practice caution on our roadways and to be aware of all drivers on the road. Motorcyclists are especially at risk on our Florida roadways during this time of the year as the beautiful weather brings out motorists of all types.
Representatives from the Community Traffic Safety Teams, Florida's Motorcycle Safety Coalition Members, Florida Highway Patrol, Florida Rider Training Program Personnel and local law enforcement agencies greeted cyclists as they arrived at the center. The motorcyclists rode together to the Thunder Beach Motorcycle Rally that was held in Panama City Beach.
Motorcycle accidents reportedly dropped 2 percent for the first nine months of last year, according to The New York Times. Officials believe this statistic is just a fluke; the number of fatal accidents has increased each year for more than a deacade.
More than 5,250 motorcyclists were killed, and another 96,000 injured, in 2008, according to the National Highway Traffic Safety Administration. In the same year, Florida saw more than 520 of those motorcycle fatalities. The most recent statistics, provided by Florida Highway Safety & Motor Vehicles show that the 2009 motorcyclist fatality number dipped 24 percent to 402.
The Governors Highway Safety Association recently released a report stating there were 80 fewer motorcycle deaths from January to September of 2010 than the same time period of the previous year. While those statistics may be appealing to motorcyclists, they better read the fine print before getting too excited. Fatalities climbed back up during the last three of those nine recorded months. It's that increase that caught the eyes of safety advocates.
"The drop is all in the front half of the year," said report author Jim Hedlund, a safety consultant. "It looks very much as if we've hit bottom and may be starting back up again."
Overall, motorcycle fatalities have more than doubled since the late 1990's. Now that the economy is starting to show signs of recovery, motorcyclists and safety advocates are concerned that the number of accident fatalities will rebound as well.
The Motorcycle Safety Group offers these tips to help motorists stay safe on our roadways:
-Always wear a helmet and make sure it is DOT approved.
-Steer clear of blind spots. Remember, if you can't see a driver, then the driver can't see you.
-Do not wear sunblock on your face inside your helmet. The sunblock vaporizes with the heat, keeping the vapor in your helmet and causing irritation that can hinder your vision.
-Be cautious near road construction areas.
-Be sure to clearly signal your next move. Other motorists are quick to look past you as you are such a small object on the road, in comparison. Make you're movements known.

Associates and Bruce L. Scheiner, Attorneys for the Injured, has spent four decades fighting for the rights of motorcycle riders throughout South Florida, including Fort Myers, Cape Coral, Naples, Port Charlotte and Sebring. Call for a free and confidential consultation to discuss your rights. 1-800-283-2900.