After a tough start to the year that has already included two traffic fatalities, authorities are stepping up enforcement in an effort to reduce the risk of serious and fatal Cape Coral car accidents caused by speeding, red-light running and other forms of aggressive driving.
The Cape Coral Daily Breeze reports both fatalities this year have occurred along the busy Pine Island Road corridor. Increased enforcement through the end of February will concentrate on keeping residents and visitors safe during the busy winter tourism season.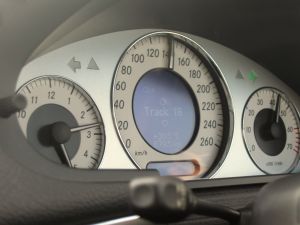 "We are going to increase our enforcement up there," Cape Coral Police Chief Jay Murphy told The Breeze. "The public needs to be forewarned."
Of particular focus will be the area between Santa Barbara Boulevard and Del Prado Boulevard. Speeding tickets on the 55 mph road can cost you $124 or more.
Thus far this year in Cape Coral a 44-year-old died when his SUV crashed into a vehicle and flipped over on Pine Island Road.
And, as we reported on our Florida Injury Lawyer Blog, a 24-year-old resident was killed in a Cape Coral motorcycle accident, which also occurred along Pine Island Road.
Unlike Road Rage, which typically involves a criminal offense such as assault, most drivers are guilty of some form of aggressive driving from time to time. The National Highway Traffic Safety Administration recognizes many forms of aggressive driving, including speeding, failure to use turn signals, running red lights, driving too fast for conditions, tailgating and disobeying other traffic laws.

Associates and Bruce L. Scheiner, Attorneys for the Injured, is a law firm dedicated to representing accident victims in personal injury and wrongful death claims throughout South Florida, including Fort Myers, Cape Coral, Naples, Port Charlotte and Sebring. Call for a free and confidential consultation to discuss your rights. 1-800-283-2900.