A Fort Myers motorcycle accident has claimed the life of a Lehigh Acres man, according to The News-Press.
Our personal injury lawyers in Fort Myers and Cape Coral continue to advocate for the rights of cyclists on the road. Motorcycling is a year-around activity in Southwest Florida. As we reported on our Florida Injury Lawyer Blog, Cape Coral Bike night drew 10,000 riders on Saturday night. Unfortunately the year-round riding weather also makes for year around danger.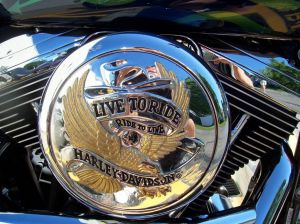 Just last month, a Cape Coral motorcycle accident claimed the life of a corrections officer.
In this latest accident, the 35-year-old Lehigh man was killed when his motorcycle collided with a Mazda van at College Parkway and South Pointe Boulevard. A passenger was transported to the hospital.
Cause of the crash remains under investigation.
ABATE of Florida offers the following tips for motorcycle safety and awareness:
-Obey all traffic laws and signals.
-Constantly watch for motorcycles.
-Remember, it can be difficult to judge a motorcycle's speed, in part because they are smaller than cars.
-Look — and then look again — before pulling out or turning at an intersection.
-Allow at least three-second's distance when following a motorcycle.
-Remember, there are 7 to 9 blind spots around the average vehicle.
-Give motorcycles the same respect and courtesy you want for yourselves and other vehicles on the road.

Associates and Bruce L. Scheiner, Attorneys for the Injured, is a law firm dedicated to representing accident victims in personal injury and wrongful death claims throughout South Florida, including Fort Myers, Cape Coral, Naples, Port Charlotte and Sebring. Call for a free and confidential consultation to discuss your rights. 1-800-283-2900.