The impact of a horrific, three-boat crash following a firework display over the Biscayne Bay to celebrate the Fourth of July left four people dead and three suffering critical injuries. A total of eight were transported to the hospital.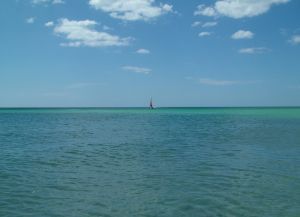 Investigators, while still working to piece together the exact details of the chaotic scene, have announced they believe alcohol was a possible contributing cause to the crash.
Our Fort Myers Beach boating accident lawyers understand Florida was the No. 1 state for boating fatalities in 2013, continuing a trend that has been noted over the last decade – second only to California, which has twice the population of Florida.

What's more, the Florida Fish & Wildlife Conservation Commission cite alcohols as a leading primary cause of boating crashes, topping inclement weather, operator inexperience and carelessness and even excessive speed.
There were 53 fatal accidents reported that year, with nearly 80 percent involving Florida residents.
In Fort Myers, alcohol has also been cited as a factor in numerous local fatal boating accidents. In once instance in July 2013, a 23-year-old Cape Coral woman died after a boat tube on the vessel flew out and yanked a line with it that wrapped around her neck, tossing her overboard. The driver was suspected of drinking.
In the more recent crash off the Miami shores, officials say once the fireworks had ended, boaters throughout the bay made a "mad dash" for the closest marina. In doing so, officials say a 32-foot Contender slammed into a 36-foot Carrera, where a family of eight was on board. The Contender then went spinning and slammed into a third vessel. As many as a half a dozen families were impacted, and officials say it is one of the deadliest recreational boating incidents ever recorded in South Florida.
Officials were quick to say that while toxicology tests on drivers and victims is still pending, an inventory of the Contender indicates there was alcohol on board. The driver of that boat was just 23-years-old. He was knocked overboard and killed instantly. All of those killed and most injured were in their early 20s.
Investigators are continuing to analyze the GPS units aboard, as well as other relevant instruments, to determine whether they were in good working order.
A father of one of the victims, a retired fire rescue boat captain, sharply criticized recent mayoral cuts to rescue services, alleging response to the scene of the crash was inadequate.
Florida Statute 327.35 bars consumption of alcohol by boat operators, holding them to the same standard as motor vehicle drivers. Anyone with a blood-alcohol level of 0.08 percent or higher is deemed intoxicated. Criminal penalties for injury or death resulting from boating under the influence are also virtually identical to those convicted of driving under the influence.
In terms of civil liability, boat operators themselves can face litigation, as can boat owners (through the doctrine of vicarious liability) and anyone who may have illegally supplied alcohol to boat operators under the age of 21. In some cases, boat manufacturers or boating clubs could face liability if it's determined that the vessel was in some way defective or if internal policies contributed to unsafe operation or perilous conditions for passengers.
Call Associates and Bruce L. Scheiner, Attorneys for the Injured, at 1-800-646-1210.
Additional Resources:
Investigators add alcohol as a possible factor in Biscayne Bay boating tragedy, July 7, 2014, By Sue Cocking and David Smiley, The Miami Herald
More Blog Entries:
Randall v. Walt Disney World Corp. – Loss of Consortium Claim Survives Death of Spouse, July 6, 2014, Fort Myers Beach Injury Lawyer Blog