Attorneys' fees are often a concern of personal injury plaintiffs, or anyone needing professional legal help. But when it comes to personal injury or wrongful death cases, almost always there is a contingency fee arrangement, which means the client pays nothing up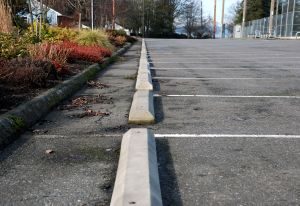 front and the attorney is ultimately reimbursed a percentage of the damages awarded in a settlement or trial verdict. If the case is lost, the attorney isn't paid.
There are some circumstances, however, in which attorneys' fees might be paid by the opposing side. Per F.S. 768.79, plaintiffs who extend a settlement offer that is not accepted within 30 days may recover attorney's fees if they prevail in trial and are awarded damages in excess of 25 percent of that settlement offer.
Plaintiff in Anderson v. Hilton Hotels Corp. was seriously injured when he was attacked by a gunman in a hotel parking lot. He later filed a lawsuit against the the hotel and three other defendants – including the management company, the investment firm and the security contractor – for premises liability/ negligent security for failing to keep the property safe for guests. The question in his case was whether settlement offers made to the separate entities should be aggregated before being compared to the final damages awarded. The Florida Supreme Court answered: No. 
According to court records, plaintiff suffered life-threatening injuries when he was shot during an armed robbery/ car jacking while parking his car at a hotel in Orlando.
At trial, plaintiff presented evidence that while security was present on site at the time of the incident, the guard spent more time delivering bed towels, bell carts and other items to guests, than patrolling the exterior of the hotel. On top of that, the lights that would have illuminated the area where the crime occurred were burned out – and hadn't been replaced for months. A former manager for the hotel chain explained the hotel would wait for enough of those lights to burn out before renting a lift to replace them. Still, hotel staff had directed plaintiff to park his vehicle in that area, even knowing it was poorly-lit.
Before trial began, plaintiff had extended settlement offers to the various defendants. Those offers collectively amounted to $1.7 million. His wife also extended settlement offers for her claims of loss of consortium, though her claims were later dropped voluntarily. Defendants rejected all offers.
At trial, plaintiff agreed for the sake of clarity and brevity to refer to three of the defendants (the hotel, the management company and the investment firm) as a singular entity, while the security firm was referenced separately.
Jurors handed a verdict in favor of plaintiff for $1.7 million – with $1.25 million of that apportioned to this singular entity (which was actually three defendants).
Plaintiff then sought to have his attorney's fees covered, per F.S. 768.79. However, defendants argued they should not have to pay attorney fees because plaintiff's total damages awarded wasn't 25 percent higher than the aggregate settlement offers. The trial court agreed and this was affirmed by the appeals court, but the state supreme court rejected those rulings.
Justices reasoned firstly that despite one defense argument, the settlement offers of plaintiff and his wife couldn't be aggregated and then compared to the final damage award. The justices further decided that the plain language of the statute meant that plaintiff's individual offers of settlement could be compared to his total damage awards, meaning he was entitled to attorney's fees.
Call Associates and Bruce L. Scheiner, Attorneys for the Injured, at 1-800-646-1210.
Additional Resources:
Anderson v. Hilton Hotels Corp., Nov. 3, 2016, Florida Supreme Court
More Blog Entries:
Vasquez v. American Cas. Co. of Reading – UIM Benefits Conflict With Workers' Compensation, Nov. 6, 2016, Fort Myers Injury Lawyer Blog