A federal appeals court has affirmed an $11 million ladder injury verdict awarded to a suburban man who suffered severe brain damage when the ladder on which he was standing collapsed.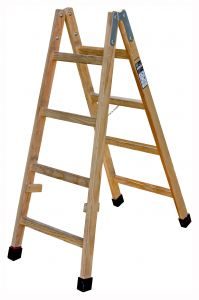 The jury found in favor of plaintiff's claim that the ladder on which he was standing while replacing gutter screws was defectively designed – as it was unable to withstand more than 200 pounds of weight – and thus caused him to fall. As a result, he sustained a traumatic brain injury. The damage award included $7.1 million for medical expenses, plus $2 million each for pain and suffering and loss of a normal life.
Defendant manufacturer argued it should receive a new trial because the district judge wrongly allowed two of plaintiff's expert witnesses to testify, despite questionable scientific methodology, and that plaintiff failed to prove the ladder was unreasonably dangerous. The appellate court found defendant's argument was predicated mostly on the weight of the experts' arguments, which is within the discretion of the jury to consider, rather than its admissibility. Further, the court held plaintiff had presented sufficient evidence to prove the design was defective and a reasonable alternative existed. Even though defense had presented evidence to the contrary, it was up to the jury to consider how much weigh to give that evidence. In Baugh v. Cuprum, the U.S. Court of Appeals for the Seventh Circuit, ruled the lower court did not commit any errors.