Florida's Fourth District Court of Appeal has denied an appeal by a mother, on behalf of herself and paralyzed toddler, seeking a new trial for numerous trial errors that resulted in a finding of zero liability against named defendants in a horrific Florida truck accident.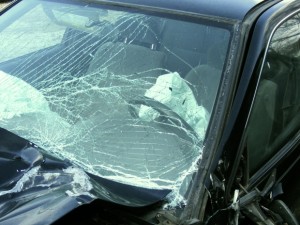 In the case of Aquila v. Brisk Transportation, the appeals court did not deny there were numerous errors made by trial court. Unfortunately, those issues were not properly preserved by plaintiff's attorney during trial, so she had no grounds on which to successfully appeal.
This, of course, is why it is so imperative to hire an experienced personal injury lawyer to handle your case – especially one of this magnitude, where the injuries are severe, disabling and long-lasting.
In the Aquila case, the underlying incident resulted in catastrophic injuries. According to court records, plaintiff/mother was driving northbound on the Florida Turnpike. She was in a 2000 Chevrolet Camaro, owned by the father of her roommate. Plaintiff's sister, a nurse, had planned to visit plaintiff and her daughter, but the sister's car broke down, so plaintiff was driving to Orlando to pick her up and drive her back to the residence she shared with her daughter and roommate in Deerfield Beach.
Toddler was buckled securely in the back seat, and left home around 10 a.m. Halfway to the destination, it began to rain. Mother stopped at a rest stop, changed the child's diaper, called her sister and then called her roommate. She then got back on the highway while the road was still wet.
Suddenly, without warning, plaintiff's vehicle started to hydroplane and spin out of control. She wasn't driving fast. She wasn't running off the road. She wasn't over-correcting her steering. the vehicle wasn't on cruise control and she wasn't taking any action that would have caused her to hydroplane. Plaintiff would later say it could have been a steering or tire issue, but for whatever reason, it happened. She veered into the center median, began to spin, struck a guardrail, continued spinning, re-entered the highway and then stalled in one of the northbound lanes.
Mother quickly got out, grabbed her toddler and, holding her tightly, ran to a grassy area of the median. Oncoming vehicles included a truck owned by defendant company and driven by defendant driver. There was also a pickup truck, driven by another defendant, whose parents were passengers.
Rain was steady and the road was wet. Visibility conditions were bad. Pickup truck driver testified he was behind the tractor-trailer, saw the brake lights, saw erratic movement by the truck and then saw it strike the stalled vehicle. Pickup truck driver swerved into the median. He struck the mother and her toddler. The mother was seriously injured. The toddler was thrown from mother's arms. Later located, the child was permanently paralyzed.
Mother sued the pickup truck driver and insurance company, the tractor-trailer company and tractor-trailer driver. She alleged negligence by both. Specific with regard to tractor-trailer driver, she asserted notations in the commercial driver's license handbook and traffic statutes indicating commercial drivers must look far enough ahead to determine vehicle lane changes and stoppages. This driver didn't, and neither driver was traveling at safe speeds given the condition. She noted a student truck driver who approached seconds later managed to safely stop without hitting anything.
Plaintiff later settled out-of-court with the pickup truck driver and his insurer.
However, the case against the truck company and driver went to trial.
There were numerous problems throughout, starting with jury selection. The judge refused to allow back striking after one juror who was selected told the court of a prepaid vacation he would be on during trial. There were also problems with defense attorneys bringing up the settlement agreement plaintiff struck with the pickup truck driver.
Jurors found defendants were not liable for injuries caused by the crash.
On review, the appellate court noted that despite "multiple claims of error, these were not preserved for appellate review." In other words, the plaintiff trial attorney failed to properly raise them at trial, which is critical if there is to be a successful appeal of prejudicial errors at trial.
Call Associates and Bruce L. Scheiner, Attorneys for the Injured, at 1-800-646-1210.
Additional Resources:
Aquila v. Brisk Transportation, July 29, 2015, Florida's Fourth District Court of Appeal
More Blog Entries:
Injury to Sports Fan Prompts Lawsuit Seeking Better Stadium Protections, Aug. 2, 2015, Fort Myers Injury Lawyer Blog