A high school freshman who went on a school summer foreign enrichment program to China returned forever changed after suffering a tick bite through which she contracted encephalitis. She became gravely ill while on the trip, had to be transferred to a hospital in Beijing and was ultimately flown back to New York, where medical doctors properly diagnosed her.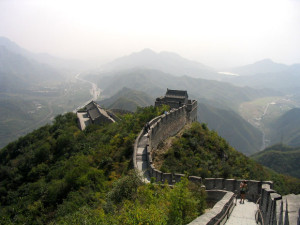 The effects have been devastating. She lost her ability to speak. Her face is partially paralyzed. She also lost some cognitive function, though she was able to eventually graduate from high school and attend college classes.
She and her parents sued the Connecticut private school where she attended and that had organized the trip, and ultimately won a $41.5 million judgment against the school, of which $31.5 were non-economic damages.
But now, in Munn v. Hotchkiss Sch., the U.S. Court of Appeals for the Second Circuit has asked the Connecticut Supreme Court to consider two questions regarding the case, with implications for many future cases:
Does state policy impose a duty on a school to warn or protect against the risk of serious diseases caused by insects when traveling abroad?
If it does, is the award of $41.5 million excessive and should their be a remittitur (reduction)?
The federal appeals court agreed with plaintiff there was sufficient evidence for a jury to find the illness was foreseeable. However, the court was unable to determine whether public policy provisions in Connecticut impose a legal duty on the school.
The ruling will likely have an impact on other cases involving student who take trips abroad, which is becoming a frequent occurrence, particularly at many private schools.
In this case, the immersion program was to last one month, and it involved regular Chinese language classes, as well as several trips to cultural sites on the weekends.
Parents were given some information about the health risks, although the school conceded it had accidentally gave parents a link to a CDC website on health concerns for traveling to Central America instead of China. There was also a notation under "miscellaneous" that students should bring bug spray, but no special warning about ticks. This is in spite of the fact that U.S. officials recommend receiving a vaccine to prevent this particular disease when traveling to rural China.
While on the trip, students were supervised by the school's Chinese language director. On one weekend trip, the group went to the Great Wall, and then later to a forested mountain. After making it near the top, some students opted to take a cable car back down, while others – including plaintiff – expressed a desire to hike it. At no point did their teacher recommend bug spray. She told them she would meet them at the bottom.
But the students got lost. They did eventually find their way back, but they were covered in welts and bug bites.
Ten days later, plaintiff grew very ill, and was soon rushed to a local hospital as her condition deteriorated.
When her parents filed a personal injury lawsuit, they initially alleged five points of negligence, but later went to trial on two points: The school was negligent for failing to warn student about the risks of this viral condition and also for failing to provide proper protective clothing, insect repellant or vaccinations.
Jurors sided with plaintiffs and awarded $41.5 million in damages.
But on appeal, defense argues it had no duty to warn or protect.
Ultimately, it will be up to the Connecticut Supreme Court to decide whether the verdict will stand.
Call Associates and Bruce L. Scheiner, Attorneys for the Injured, at 1-800-646-1210.
Additional Resources:
Munn v. Hotchkiss Sch., Aug. 3, 2015, U.S. Court of Appeals for the Second Circuit
More Blog Entries:
Doe v. Hartford Roman Catholic Diocesan Corp. – $1M Sex Abuse Verdict Affirmed, July 24, 2015, Fort Myers Child Injury Lawyer Blog