Driving throughout the state can get frustrating at times. We're a popular tourist destination for millions each and every year and the traffic is enough to drive some of us crazy. But do you have the cool to keep calm behind the wheel? Gulf News is turning the questions inward and asking drivers to take a look at themselves — to see if they're susceptible to road rage, which is a dangerous criminal offense that's oftentimes tied to driving.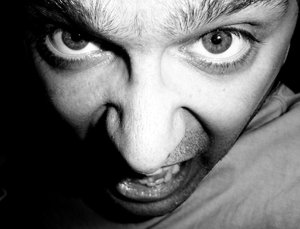 "The sad part about road rage is that even if you do not act on your anger, it can still do you damage. Even if you start to feel frustrated over the situation on the road, it will have a negative impact on your health." said Nazanin Sadegh Pour, psychologist at the Human Relations Institute in Dubai.
Our Lehigh Acres car accident lawyers understand that many people have displayed aggressive driving tendencies at some point in their life. But what defines road rage is when every small incident of poor driving by others leads to a screaming sound in your head. It's important to remember that road rage differs from aggressive driving. It is a criminal offense and is "an assault with a motor vehicle or other dangerous weapon by the operator or passenger(s) of one motor vehicle on the operator or passenger(s) of another motor vehicle or is caused by an incident that occurred on a roadway."

Answer These Honestly:
-If you're cut off by another driver, would you flash your headlights or start tailgating the driver?
-If a driver behind you honks at you when the light turns green, would that set off your temper, making you slow down to further irritate them?
-When you're caught in traffic, do you mutter under your breath or take it in stride, understanding that traffic happens?
If you answered yes to any of these, you're a good candidate for road rage. But there's a difference between acknowledging poor driving and going after them to make sure they know.
Ultimately, road rage is when you lose control of your emotion behind the wheel and let you aggression act out in a dangerous way. If this sounds like something you could be a part of, it's important to know how to cradle the emotions and calm them before something bad happens.
If you start to feel enraged behind the wheel:
-Be aware of how your physiological system responds when you feel anger, hate or irritation at the thought of your rights being ignored.
-Calm down and remember to breathe.
-Stay away from the person or driver getting on your nerves. Practice the "out of sight, out of mind" theory. Slow down, move over and allow them to pass.
-Try using humor to deflect the rage. Laugh it off.
-Turn the radio on to your favorite station. Put on something that helps to calm your mood.
"You will not be punished for your anger. You will be punished by your anger." -Buddha
Call Associates and Bruce L. Scheiner, Attorneys for the Injured, for a free and confidential consultation to discuss your rights. 1-888-579-8699.
More Blog Entries:
Cape Coral ranks 40th in America's Best Drivers Report, Florida Injury Lawyer Blog, September 25, 2013
Skipping Driving Lessons a Bad Idea for Southwest Florida Teens, Florida Injury Lawyer Blog, September 28, 2013