Distracted driving has been a top concern among safe driving advocates in recent years, as it's becoming more prominent on roadways across the nation. According to USA TODAY, distracted driving was the signature initiative of former U.S. Transportation secretary Ray LaHood, whose national push led one state after another to enact bans on texting while driving.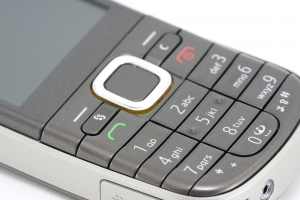 Now, Congress is hopping on board. In the national transportation bill that it was able to pass last year, officials freed up grants to help states to enact more laws to stop drivers from text messaging behind the wheel. Close to 40 states applied for the funding. Unfortunately, only seven states were gifted with grants.
Our Fort Myers car accident lawyers know October 1 marked the date Florida became the 41st state to ban text messaging while driving for all motorists. Unfortunately, it's only a secondary law, which means that a driver has to be witnessed committing another violation before being pulled over and cited for text messaging while driving.
But at least it's a step in the right direction.

Just as our new law is lenient, other states created laws that were too lenient to deserve federal funding.
"The U.S. Department of Transportation is deeply committed to safeguarding the driving public and will continue to aggressively address the unsafe practice of distracted driving through driver- and vehicle-based strategies," reported the National Highway Traffic Safety Administration (NHTSA).
Although we're thankful for new laws to help keep drivers off their text messaging devices while at the wheel, the consequences for breaking the law might not be tough enough to serve as an effective deterrent. The penalties for being busted while texting behind the wheel are a mere $30 fine plus court costs for a first-time offense and $60 for a second offense.
"It's certainly not a cure-all, but it's certainly a step in the right direction," said Scott Israel, Broward Sheriff.
Regardless, the law is only going to be effective if Floridians participate. Many believe that the law will fall on deaf ears, as the message probably won't make it to most drivers. According to the Miami Herald, digital message boards along the state's highways will light up with the message: "Don't Text and Drive. It's the Law," on September 19 and October 1 and 15, but otherwise don't expect a major Florida safety campaign.
Well, now you know. If not to avoid a traffic citation, put down the cell phone and the text messaging devices behind the wheel to help to save lives. A text can wait — a life can't be replaced.
If you or a loved one has been injured in a traffic accident, call Associates and Bruce L. Scheiner, Attorneys for the Injured, today for a free and confidential consultation to discuss your rights. Call 1-800-283-2900.
More Blog Entries:
Cape Coral ranks 40th in America's Best Drivers Report, Florida Injury Lawyer Blog, September 25, 2013
SWFL Traffic Safety – Drowsy Driving in Focus this September, Florida Injury Lawyer Blog, September 11, 2013