Law enforcement began November with an operation aimed at improving boater safety and targeting unsafe behavior on the water in an effort to reduce the risk of serious and fatal boating accidents in Fort Myers, Naples and the surrounding areas as winter residents and tourists begin flocking to the area.
The Fort Myers Police Department and the Lee County Marine Task Force teamed up for the first joint operation of the year, conducting safety inspections and looking for speed and other safety violations, including careless operation and boating under the influence.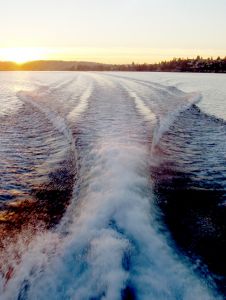 Collier County boating accidents place the county sixth in the state, with 35 accidents last year. A total of 35 Lee County boating accidents placed the county seventh in the state for highest number of serious and fatal boating crashes.
The goal of "Operation Safe Boat" is to promote a safe boating environment and prevent serious injury and death as the winter boating season begins.
Boat owners and operators are encouraged to conduct routine safety inspections, including a check of navigation and anchor lights, as well as fire extinguishers and that the proper number of Coast Guard approved life vests and other safety equipment are aboard and in good working order.
Joining the periodic enforcement operations this winter will be the Lee County Sheriff's Office, the Cape Coral Police Department, the Sanibel Police Department, Florida Fish & Wildlife Conservation Commission and the U.S. Coast Guard.
Boaters or residents who witness aggressive or impaired boating can dial 911 or use VHF Channel 16.
Florida is the boating capital of the United States. The Florida Fish and Wildlife Conservation Commission publishes an annual report detailing Florida boating accident statistics.
-In 2009, the state had nearly 1 million registered vessels — 982,470.
-There were 620 reportable boating accidents in 2009.
-70 percent of operators in boating accident had no formal boater education.
-Monroe County (Florida Keys) reported the highest number of boating accidents –77 accidents, 3 fatalities, 52 injuries.
-39 percent of fatal accidents were falls overboard.
-52 percent of fatal accidents involved vessels less than 18 feet in length.
-Drowning is the leading cause of death (69 percent).