A Fort Lauderdale plane crash that killed two students and an instructor is a stark reminder of both the popularity and risks associated with general aviation in South Florida.
Our Florida airplane accident lawyers understand the complexities involved with investigating and determining the causes of an airplane accident in Fort Myers, Naples or elsewhere in South Florida. Our Founding Attorney Bruce L. Scheiner, held an active pilot's license for years and Attorney Preston J. Scheiner is a licensed multi-engine commercial pilot and is trained and licensed to fly the Citation Jet series of aircraft. Having a law firm that understands the complexities of aviation law and the aviation industry can help ensure that your rights are protected in the wake of a serious or fatal airplane crash.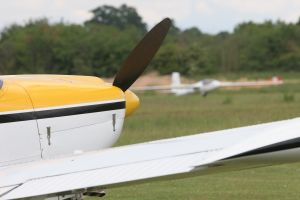 Thursday's accident killed a flight instructor and two students when the Piper PA-44 Seminole aircraft crashed while taking off from Palm Beach International Airport. A flight instructor and two students were among those killed. A passenger was taken to an area hospital, where he later died.
The plane was owned by Melbourne-based FIT Aviation LLC, the Florida Institute of Technology's aviation school, the Sun-Sentinel reported.
Each year, the National Transportation Safety Board reports an average of about 1,500 airplane accidents in the United States. Florida and California lead the nation in airplane accidents, with each state reporting about 150 accidents a year. The vast majority of these involve single-engine piston airplanes.
Florida has more than 48,000 licensed pilots and more than 100 public airports. Determining the cause of an airplane accident, and making a recovery from those responsible, can be among the most complicated cases handled by a Florida personal injury or wrongful death law firm. State and federal regulations; the involvement of in-state and out-of-state pilots and insurance companies; plane ownership that is frequently a corporate entity; and acquiring maintenance and training records can all complicate aviation litigation in the wake of a serious or fatal accident.
With general aviation comes a responsibility to passengers, as well as those on the ground. When negligence is involved in a serious or fatal accident, victims can and should be compensation for medical bills, pain and suffering and other actionable claims. Whether they receive the compensation to which they are entitled can depend on their choice of law firms.

Associates and Bruce L. Scheiner, Attorneys for the Injured, is a law firm dedicated to representing accident victims in personal injury and wrongful death claims. Call for a free and confidential consultation to discuss your rights. 1-800-283-2900.