The Fort Myers injury attorneys and staff at Associates & Bruce L. Scheiner, Attorneys for the Injured, urge parents to speak with their children about the dangers of distracted driving as teenagers begin returning to school this week.
Car accidents are the leading cause of death for teenagers ages 15 to 20, according to the National Highway Traffic Safety Administration. And Florida ranked just "fair" by the Insurance Institute for Highway Safety when it comes to the training young drivers receive. Only 13 states did not earn the agency's top rating.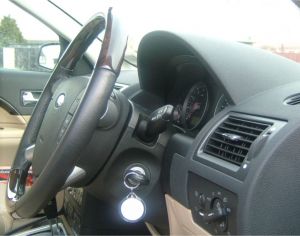 Regardless of the training a teen receives in the classroom, it is the involvement of parents who are willing to set clear rules that frequently makes the difference when it comes to keeping teens safe behind the wheel.
Florida is one of only a dozen states with no laws preventing teenagers from using cell phones or text messaging behind the wheel. A recent study published in USA Today found that the vast majority of teenagers understand the dangers of text messaging or using a cell phone while driving … but they do it anyway. Nationwide, 6,000 people a year are killed by distracted driving and more than 500,000 are injured. Only speeding and drunk driving account for more fatal accidents on our roads.
U.S. Transportation Secretary Ray LaHood plans to increase the pressure on non-complying states like Florida during a national distracted driving summit planned for next month in Washington.
"Working together, we can put an end to the thousands of needless deaths and injuries caused by distracted driving each year," said Secretary LaHood. "By getting the best minds together, I believe we can figure out how to get people to put down their phones and pay attention to the road."
And the Florida Sheriff's Association reports that between 25 and 30 percent of teenagers will be involved in an accident within 12 months of getting their driver's license.

Frequent causes of teen accidents in South Florida include:
-Text messaging, talking on the phone, eating, drinking, grooming, using in-car electronics and talking to passengers are all leading causes of teen car accidents.
-Studies show allowing a teen to ride with a passenger significantly increases the risk for an accident; in fact, the majority of teenagers killed in car accidents are riding with teen drivers.
-Teens driving at night are four-times more likely to be involved in a serious or fatal crash.
Comprehensive teen driving safety information is available here.