The New York Times recently reported the case of a mother who was shocked to learn her son racked up a $5,398 emergency room bill for a cut chin after slipping and falling in the bathroom.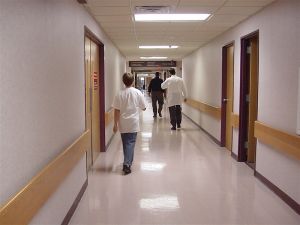 Medical bills in the wake of a serious injury accident can be astronomical. Errors are quite common and the added stress placed on a family can be almost too much to bear. Our Cape Coral injury lawyers and Fort Myers accident attorneys understand what it takes to cut through the red-tape. And to help ensure that you are receiving the care you need and deserve.
At Associates and Bruce L. Scheiner, Personal Injury Lawyers, we have a department dedicated to assisting clients with medical bills and insurance paperwork. We also work with clients to assist them in getting the necessary follow-up medical care.
Medical billing is often needlessly complex and over-billing is common in the wake of a serious or fatal car accident — we've all heard the stories of $40 aspirin and $1,000 crutches. Insurance companies frequently ask grieving families to sign unfamiliar documents or other paperwork that can impact their ability to collect damages. Complicating the whole process is the fact that insurance payments and medical bills frequently pass each other in the mail.
The law requires most hospitals to treat all emergency room patients the same, regardless of whether or not they have insurance. To compensate, hospitals set gross charges very high and then negotiate lower costs with insurance companies.
What this means to the patient is that nobody pays retail billing prices for hospital services — A $3,000 bill may be satisfied with a $500 insurance payment. Such billing practices are just another reason that having an experienced law firm on your side is critical to protecting your rights and the financial well-being of you and your family in the wake of a serious or fatal accident.
"People don't realize that the prices on the bill are just a starting point," said Dr. Jesse M. Pines, an associate professor of emergency medicine and health policy at the Center for Health Care Quality at George Washington University. "Prices listed on the bill often don't represent what the insurer or the patient will ultimately pay."
Unpaid medical bills are frequently turned over for collection, often before a victim has recovered from his or her injuries and managed to return to work. By dealing with the doctors, hospitals and insurance companies, our staff can help ensure that you are treated with the dignity and respect you deserve.