A Fort Myers Police Department employee was killed in a recent car accident in Lehigh Acres, according to the Sun Times. The 25-year-old female officer was on her way to work when she was involved in an accident at the intersection of Westgate Boulevard and Lee Boulevard. She worked as a community service aid for the FMPD.
It happened when she was making a left onto Lee — another vehicle that was heading straight reportedly sideswiped her car, sending it spinning onto the shoulder of the roadway. The car that sideswiped her vehicle flipped. The driver was taken to Lee Memorial Hospital but is doing okay.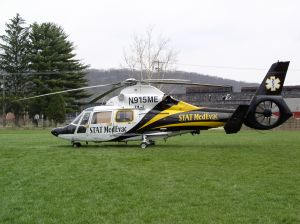 Our Fort Myers car accident attorneys understand that this accident happened on the 8-year anniversary of the death of Fort Myers Police Officer Daniel Starks who was killed in a car accident as well. The recent fatal accidents are tragic reminders of the risks as we head into the holidays and the winter tourism season. With the increase in traffic we see at the end of every year, drivers are urged to be cautious, have some patience and to drive defensively on our roadways to help prevent fatal accidents.
"Our thoughts and prayers obviously immediately go out to her family. It's got to be difficult," Chief Doug Baker said. "We'll pull together, work together and help ourselves and help the family get through with our services."
Another local accident took the life of a motorcyclist on Westlinks Drive in Gateway. The accident happened as the 52-year-old man crashed into a raised concrete center median in the roadway. The man was thrown from his bike.
A third accident took the life of an 8-year-old boy. This accident happened as the young boy and his family headed home from Flea Masters. As the family's vehicle turned left onto Burnt Store Road in Cape Coral, they were struck by a pickup truck. The truck T-boned their car and sent it skidding for about 40 feet.
The child was taken to Lee Memorial Hospital where he was later pronounced dead, according The News-Press.
It's not only motorists who need to be cautious. Pedestrians are at a real danger for accidents on our roadways as well. As we recently reported on our Florida Injury Lawyer Blog, a 15-year-old female pedestrian lost her life while traveling along Pondella Road in Cape Coral. Florida continues to be the most dangerous state in the country for pedestrian traffic. Our area experienced the most frequent fatal pedestrian accidents on our roadways for years in a row.
As seasonal residents flock to our southern state and tourists make this their vacation destination, we're all asked to travel cautiously and compassionately on our roadways to help keep everyone safe.

Associates and Bruce L. Scheiner, Attorneys for the Injured, have spent four decades fighting for the rights of car accident victims throughout South Florida, including Fort Myers, Naples, Cape Coral, Port Charlotte and Sebring. If you or someone you love has been injured in a car accident, call for a free and confidential consultation to discuss your rights. 1-800-283-2900.
More Blog Entries:
Parents Urged to Watch Over Little Ones to Help Prevent Pedestrian Accidents in Fort Myers, Florida Injury Lawyer Blog, October 25, 2011
FMPD Supports National Teen Driver Safety Week to Reduce Risks of Teen Car Accidents in Fort Myers, Florida Injury Lawyer Blog, October 22, 2011