A Cape Coral drunk driving accident landed a man an 11 year prison sentence, according to the Cape Coral Daily Breeze. The accident happened back in 2009 and killed one of his passengers. Authorities say the drunk driver sped down Santa Barbara, lost control of his vehicle, over corrected, spun out, drove through someone's front yard, hit a building and flipped. Through this high speed chaos, the passenger in the vehicle was ejected and ended up underneath the vehicle. The passenger was taken to Lee Memorial Hospital where he was later pronounced dead.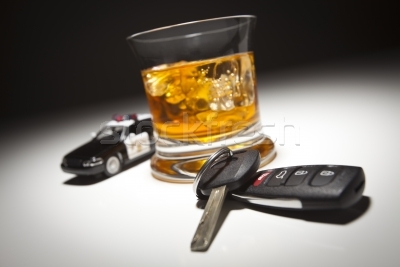 Our Cape Coral drunk driving accident attorneys understand that the driver tested for a blood alcohol concentration (BAC) of 0.238 and 0.240. In the state of Florida, a driver is considered drunk with a BAC of 0.08 or higher. Here at Associates and Bruce Scheiner, we deal with too many of these kinds of horrific cases. We unfortunately see an increase in these cases during the holidays. That's why we support Mothers Against Drunk Driving and the efforts of local law enforcement at sobriety checkpoints. As the holiday season approach, our message to you is please don't drink and drive!
The drunk driver pleaded no contest to charges of DUI damage to person or property and to DUI manslaughter back in March for the death of his passenger. According to a spokeswoman for the State Attorney's Office, the man received 131.7 months behind bars and another 78 days in jail for both of the counts. The sentences run concurrently. The man's driver's license has also been revoked for life.
In Florida, there were nearly 800 fatal accidents in 2008 that involved a driver who was legally drunk. More than 1,000 people were killed in the state during 2008 because of alcohol-related accidents.
In 2009, alcohol-related accidents accounted for nearly 40 percent of all fatal accidents in the state of Florida. During that year, there were nearly 800 people killed in these accidents. Nearly 100 of these fatalities killed those under the age of 21.
Statistics show that three in every 10 Americans will be involved in an alcohol-related accident at some point in their lives. In 2009, someone died every 48 minutes because of these types of accidents. Across the U.S. nearly 11,000 people were killed because an intoxicated person got behind the wheel of a motor vehicle. Nearly 70 percent of these accidents happened from midnight to 3:00 a.m.
Thanksgiving, Christmas and New Year's are holidays that increase the risks for these accidents. As a matter of fact, there were nearly 500 people on U.S. roadways on New Year's Day who died in 2009. Forty percent of these accidents were alcohol-related. Drivers age 21- to 24-years-old are most likely to be involved in one of these accidents.
The average BAC level among drunk drivers involved in fatal accidents in 2009 was 0.17, which is more than twice the legal limit.

If you or someone you loved has been injured in a car accident with a drunk driver in Fort Myers, Cape Coral or Naples, contact Associates and Bruce L. Scheiner, Attorneys for the Injured, today for a free and confidential appointment to discuss your rights. Call 1-800-Dial-BLS.
Additional Resources:

Cape man sentenced to 11 years in DUI manslaughter, by Tiffany Repecki, Cape Coral Breeze
More Blog Entries:
Drunk Driving Accidents a Concern in Lee County, Averaging More than One a Day in 2010, Florida Injury Lawyer Blog, October 15, 2011
Man Sentenced to 15 Years after North Fort Myers Drunk Driving Accident Kills 2 Nuns, Florida Injury Lawyer Blog, August 20, 2011