Associates and Bruce L. Scheiner Personal Injury Lawyers is once again the headline sponsor of the 2011 Cape Coral Bike Nights, in partnership with the Cape Coral Parks and Recreation. Cape's Bike Night is a chance for motorcycle enthusiasts to join together and celebrate their common interests while eating great food, enjoying local bands and meeting other riders. The first of this year's events will take place on October 1st from 5:00 p.m. to 10:00 p.m. on SE 47th Terrace in Cape Coral. We invite all Southwest Florida residents to come out and enjoy the festivities.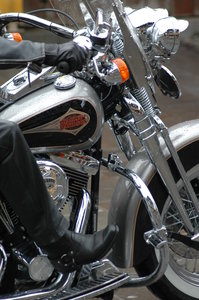 Other dates are Dec. 10, Feb. 11 and April 14.
Florida is fortunate enough to experience top notch motorcycle riding weather all year long. Unfortunately, with more riding time the number of motorcycle accidents in Fort Myers and elsewhere in the state are also among the highest in the nation.
Recently, a 57-year-old woman motorcycle passenger was killed on U.S. 41 by the Coconut Point Mall entrance when a vehicle hit the bike. The accident happened at about 8:30 p.m. The 40-year-old male driver of the motorcycle was taken to the hospital and was treated for injuries. The Lee County Sheriff's Office Traffic Homicide Unit is currently investigating that accident, according to the Lehigh Acres Citizen.
According to the Florida Department of Transportation, there were nearly 400 motorcycle fatalities in the state of Florida in 2009. Our state also witnessed nearly 7,500 injuries sustained by motorcyclists in the 8,313 accidents that involved a motorcycle during the year.

Here are the age groups and the number of accidents experienced by each. Some motorcycle riders face a greater risk of being injured than others:
-Under the age of 21: 977 accidents.
-21- to 24-years-old: 831 accidents.
-25- to 34-years-old: 1,427 accidents.
-35- to 44-years-old: 1,375 accidents.
-45- to 54-years-old: 1,667 accidents.
-55- to 64-years-old: 963 accidents.
-65- to 74-years-old: 322 accidents.
-75- to 84-years-old: 46 accidents.
-85- to 89-years-old: 1 accident.
-90 and older: 1 accident.
-Unknown: 125 accidents.
The median age of motorcycle rider deaths in 2009 was 42-years-old. Nearly 95 percent of those who were killed in motorcycle accidents in Florida during the year were residents of the state. Although the number of licensed motorcyclists on Florida roadways accounted for 6 percent of all licensed drivers, their fatalities accounted for more than 15 percent of all of the traffic accident fatalities.
Motorists are asked to keep an eye out for motorcyclists on our roadways year round. These two-wheeled travelers are much more vulnerable to injury and death in the event of a traffic accident than passenger-vehicle occupants.
We would like to invite you to come out to the 2011 Cape Coral Bike Night and enjoy some local food and entertainment and to show support for our local motorcyclists. See you there!

Associates and Bruce L. Scheiner, Attorneys for the Injured, has spent four decades fighting for the rights of motorcycle riders throughout South Florida, including Cape Coral, Fort Myers, Port Charlotte Sebring. If you've been involved in a motorcycle accident in any of these areas, call for a free and confidential consultation to discuss your rights. 1-800-283-2900.
More Blog Entries:
NTSB's Most Wanted List includes Motorcycle Accidents in Cape Coral, elsewhere
July 20, 2011
Motorcycle Safety Awareness Month aims Reduce Risks of Motorcycle Accidents in Florida
May 11, 2011