Newly-licensed drivers typically think they've got the whole driving thing down pat. According to a recent study, more than 90 percent of young drivers believe that their driving abilities are better than a majority of other drivers. Problem with that is that it's not true!
Psychologists say they have "illusive superiority," meaning they have a bias that causes them to overestimate their abilities. This also means that they underestimate their negative qualities, which oftentimes result in teen car accidents in Fort Myers. Toyota is trying to help educate these young drivers, according to CNN Money.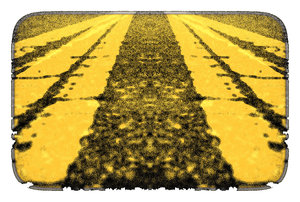 Our Cape Coral car accident attorneys know teens and older drivers are most at risk of being involved in a car accident. Those are the drivers targeted by the Toyota study.
One of these projects, conducted at the Virginia Tech Transportation Institute, mounted cameras onto the vehicles of young drivers. The footage revealed teen drivers were making phone calls, sending text messages and putting on makeup, all while remaining completely oblivious to the surrounding traffic. Researchers even saw a teen driver get thrown through the driver's side window because of an accident. Young drivers were also the least likely to wear a seat belt. These drivers are three times more likely to get into a traffic accident than older drivers.
Teens aren't alone in the group of less-than-perfect drivers. Drivers age 75 and older also face a serious increase in the risks for an accident. Research concludes that with age, a driver's ability to take in information at a glance deteriorates. Their field of vision shrinks by nearly 30 percent. These elderly motorists are unable to remain aware of the surroundings and act in a timely manner to them.
Many motorists quietly admit that distractions happen because drivers can be boring and drivers believe that they can multitask behind the wheel. Recent studies conclude that about 30 percent of all traffic accidents are caused by a distracted driver.
To help reduce these risks, Toyota teamed up with the MIT AgeLab to conduct a study that will look into the use of vehicle voice-command systems and its effect on driver distraction. Researchers are looking for ways to reduce the risks of accidents for drivers across the board.
To make sure that everyone will benefit from the study and the research, Toyota is also looking into the body decencies of elderly drivers and is conducting a number of crash tests to better adapt to their body structures.
But no amount of research will replace a safe and alert driver behind the wheel. Put down the distractions and put more of your attention on the roadway. Too many innocent motorists are injured and killed every year because of the inattention of other drivers.

Associates and Bruce L. Scheiner, Attorneys for the Injured, have spent four decades fighting for the rights of accident victims throughout South Florida, including Fort Myers, Cape Coral, Naples, Port Charlotte and Sebring. If you or a loved one has been involved in a car accident, call for a free and confidential consultation to discuss your rights. 1-800-283-2900.
Additional Resources:
Toyota takes on the myth of the above-average driver, by Alex Taylor III, CNN Money
More Blog Entries:
Seat Belt Usage Meets Record High — Decreasing Risks of Fatal Car Accidents in Lee County, Florida Injury Lawyer Blog, September 14, 2011
Ronshay Dugans Act Aims to Reduce Fatigued Driving Car Accidents in Naples and Elsewhere, Florida Injury Lawyer Blog, September 12, 2011