The 2011 Distracted Driving Summit will be held this year on October 17th in Washington D.C.. This is an important event that helps to reduce the risks of car accidents in Lee County and elsewhere. This year's event is being put on by the National Organizations for Youth Safety (NOYS) and was made possible through funding from AT&T. NOYS is a firm believer that these types of programs have the ability to make a significant and positive impact on young drivers and for this reason they continue to push the issue on leaders across the nation.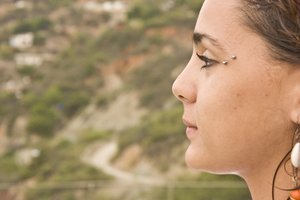 Our Cape Coral car accident attorneys understand just how important these types of events are. It's not been long ago since Cape Coral was ranked the most dangerous city of its size in the nation for teen car accidents. Our newly-licensed teen drivers are oftentimes unaware of the hazards and they lack the experience to effectively deal with dangerous driving situations. They're also likely to underestimate the dangers of distracted driving. With the proper driving education, we can help to ensure the safety of our teens on Florida roadways.
The 2011 Teen Distracted Driving Summit will include:
-The commencement of the new 2011 and 2012 NOYS Teen Distracted Driving Prevention Team (TDDPT). This team consists of 40 leaders and 10 advisers.
-Sponsorship opportunities.
-A TDDPT workshop and training session that will be conducted by a safe-driving expert organizations and companies.
-Presentations by national leaders from the Centers for Disease Control and Prevention and from the U.S. Department of Transportation.
-Booth opportunities for those who wish to showcase products, programs and educations resources.
The organizers of this event also ask that parents get involved. They ask that parents make sure to reiterate the dangers of distracted driving and simple ways to improve safe driving habits. They're also asked to make sure that the vehicle that their teen is driving is well-maintained and that teen understands how to keep it in that condition all year long. Talk with teens about the importance of properly maintaining a vehicle.
NOYS offers you and your teen a vehicle checklist to help ensure that you teen's vehicle is running smoothly and that all is in order.
Car accidents are the number one cause of death for teens in our country. With the proper education and supervision from parents, we can all do our part to help turn this statistic around. As a matter of fact, distracted driving car accidents account for a third of all reported accidents every year. According to distraction.gov, approximately 5,500 people were killed on our roadways in 2009. About 1,000 of these fatalities were the result of a traffic accident that reported the involvement of a cell phone-using driver.
More specifically, drivers under the age of 20 make up the age group with the greatest proportion of distracted drivers. Roughly 20 percent of all of these young drivers were involved in a fatal distracted driving-related accident.

If you or your teen has been involved in a car accident, contact Associates and Bruce L. Scheiner, Attorneys for the Injured for a free and confidential consultation to discuss your rights. 1-800-283-2900. Our firm has spent four decades fighting for the rights of accident victims throughout South Florida, including Fort Myers, Cape Coral, Naples, Port Charlotte and Sebring.
Additional Resources:
Seat Belt Usage Meets Record High — Decreasing Risks of Fatal Car Accidents in Lee County, Florida Injury Lawyer Blog, September 14, 2011
Florida Dominates List of Dangerous Car Accident Cities, Florida Injury Lawyer Blog, August 29, 2011