Deaths caused by motor-vehicle accident total approximately $41 billion in medical and work loss costs in the United States each year, reports the Centers for Disease Control and Prevention. Ten states account for half of these costs.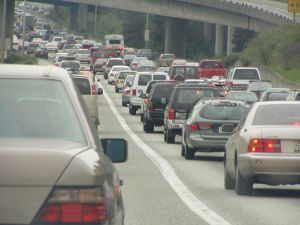 Our Fort Myers injury attorneys would like to point out that Florida is the third largest contributor to these statistics. According to the National Highway Traffic Safety Administration, nationwide there were more than 10 million vehicles involved in police-reported accidents in 2008.
Florida car accidents contributed more than $3 billion to these annual costs. The Sunshine State contributed $40 million in medical costs and more than $3 billion in work lost costs. Of these costs, young adult motor vehicles occupants were the lead contributor.
The CDC reports that the newly release data points to the following states to contributing to nearly half of the annual costs:
-California ($4.16 billion)
-Texas ($3.50 billion)
-Florida ($3.16 billion)
-Georgia ($1.55 billion)
-Pennsylvania ($1.52 billion)
-North Carolina ($1.50 billion)
-New York ($1.33 billion)
-Illinois ($1.32 billion)
-Ohio ($1.23 billion)
-Tennessee ($1.15 billion).
This data was taken from 2005 statistics as that is the most recent year in which this type of cost-related data is available.
"Deaths from motor vehicle crashes are preventable," said CDC Director Thomas R. Frieden, M.D., M.P.H. "Seat belts, graduated driver's license programs, child safety seats, and helmet use save lives and reduce health care costs."
The CDC will be releasing a new fact sheet that will highlight these findings to coincide with the launch of the Decade in Action for Road Safety campaign. This campaign is a worldwide campaign to raise awareness about car accidents in an attempt to reduce the risk and stabilize car accidents by 2020.
This data has helped to determine the most at-risk drivers. Children under the age of 19 cost the United State nearly $900 million in one year.
"It's tragic to hear that anyone dies on our nation's roads. But it's especially so when the person who loses his or her life is a child or teenager," said Linda Degutis, Dr. P.H., M.S.N., director, National Center for Injury Prevention and Control. "Child passenger safety laws and comprehensive graduated driver licensing laws are proven to protect young lives. We encourage states to strengthen and enforce these laws to help keep more of our young people safe."
As we previous discussed on our Florida Injury Lawyer Blog, a majority of Americans agree with the idea of passing even more driving laws and would like government officials to take even more actions to attempt to improve highway safety to reduce car accident risks.
The CDC's Injury Center recommends that states follow the strategies below to help prevent motor-vehicle related fatalities:
-Create more comprehensive graduated driver licensing (GDL) systems as they have been proven to reduce the number of teen crashes. GDL systems can help young drivers to gain driving experience under lower-risk conditions by allowing different driving privileges in different stages of the learning process. GDL systems have been shown to reduce the risks of a teen car accident by at least 40 percent.
-Create and enforce primary seat belt laws. Seat belts have been proven to reduce the risk of death to front-seat occupants by about half.
-Enlist a universal motorcycle helmet law that would require motorcyclists and riders of all ages to wear helmets. The use of a helmet can decrease the risks of death in a motorcycle accident by more than a third and can reduce the risk of suffering from brain injury by nearly 70 percent.
-Create stronger child-passenger safety regulations that would require children to be placed in age- and size-appropriate child safety and booster seats while riding in a motor vehicle.
"These preventable costs are a reflection of the terrible suffering of American families whose loved ones are killed or injured on the roads," said Norman Mineta, chairman of Make Roads Safe North America and the longest serving Secretary of Transportation in U.S. history. "Today, on the launch of the first-ever Decade of Action for Road Safety, occurring in 30 cities across our nation and 50 countries worldwide, it is time for all of us to take action to save lives at home and around the globe."

Associates and Bruce L. Scheiner, Attorneys for the Injured, have spent four decades fighting for the rights of motorcycle riders throughout South Florida, including Fort Myers, Cape Coral, Naples, Port Charlotte and Sebring. Call for a free and confidential consultation to discuss your rights. 1-800-283-2900.