Florida Highway Patrol has announced that it will be participating in Operation Safe Driver, which takes place from October 16th to October 22nd, according to the Florida Department of Highway Safety and Motor Vehicles. According to director of the Florida Highway Patrol, Col. David Brierton, this time will be used to target drivers of passenger buses and commercial trucks to make sure that each large vehicle and driver is abiding by all federal safety regulations to help prevent fatal trucking accidents in Fort Myers and elsewhere throughout the state.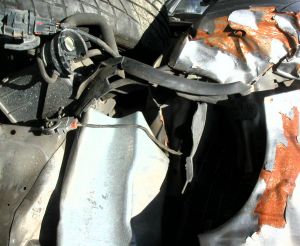 This year's campaign is being organized by the Commercial Vehicle Safety Alliance and the Federal Motor Carrier Safety Administration. It's estimated that nearly 90 percent of fatal accidents that involve a large truck or a passenger bus are caused by driver error.
Our Fort Myers accident attorneys understand how dangerous traffic accidents can be when a large truck or passenger bus is involved. To help reduce the risks of these accidents the Florida Highway Patrol will be using this campaign to focus on the poor decisions made by the drivers of passenger vehicles and commercial vehicles. This enforcement effort comes after a string of serious bus and truck accidents through the state and the country.
"Activities such as Operation Safe Driver have had a noticeable effect," said Brierton. "The number of commercial vehicle related crashes in Florida is at its lowest since 2001."
According to the National Highway Traffic Safety Administration, there were nearly 3,500 fatalities and nearly 75,000 people injured because of traffic accidents that involved a large truck in 2009. Many of these accidents were the result of driver's poor habits behind the wheel. It is these types of drivers that the Florida Highway Patrol is targeting. There's are a lot to target too, considering there were nearly 300,000 large trucks involved in accidents in the U.S. during that time period. Florida witnessed nearly 200 fatal accidents with the involvement of a large truck in 2009.

Safe driving tips from the Florida Department of Highway Safety and Motor Vehicles:
-Make sure you're buckled up every time you drive.
-Make sure that your vehicle's headrest is adjusted to sit behind your head. It should not be placed behind your neck. This is to help minimize whiplash in the event of an accident.
-Never put more people in the vehicle than there are seat belts.
-Make sure the vehicle's tires are in good condition and are properly inflated.
-Always keep the vehicle's windshield clean.
-Never drive while you're under the influence of alcohol or drugs.
-Make sure you know where you're going before you start your trip.
-Plan your trip around road construction areas.
-Obey all speed limits, lights and traffic signs.
-Always use turn signals so that other motorists know your intended maneuvers.
-Look out for pedestrians, bicyclists, motorcyclists and other smaller vehicles on the roadway.
-Keep the music down. Loud music could prevent you from hearing the horn of another vehicle.
-Refrain from using cell phones or text messaging devices. These devices can take your attention off of the roadway and severely increase you risks for an accident.
-Consider weather conditions and adjust your driving habits accordingly.
-Lookout for potholes and other shoddy road conditions.
-Be courteous of other drivers at all times.

Associates and Bruce L. Scheiner, Attorneys for the Injured, has spent four decades fighting for the rights of car accident victims throughout South Florida, including Fort Myers, Naples, Cape Coral, Port Charlotte and Sebring. Call us today for a free and confidential consultation to discuss your rights. 1-800-283-2900.

More Blog Entries:
'Heads-Up Driving Week' Comes to Florida to Help Prevent Car Accidents in Fort Myers and Elsewhere, Florida Injury Lawyer Blog, October 8, 2011
Car Accidents in Florida Rank as Number One Cause for Work-Related Fatalities, Florida Injury Lawyer Blog, October 7, 2011