Florida is one of the few states left that doesn't have any laws in place that prohibit drivers from text messaging behind the wheel. Rep. Irv Slosberg, D-Boca Raton, is trying to change all that. Slosberg lost his daughter in a car accident with a distracted driver a few years ago. He's been pushing the ban ever since. Similar bills have failed to make it through, though. Many believe it's because officers would have a difficult time enforcing the rule, while others think it's because of the "anti-government regulation atmosphere" that's prominent in Tallahassee. Distracted driving-related car accidents in Fort Myers continue to plague our roadways as drivers are free to call and text whomever they wish without the fear of punishment.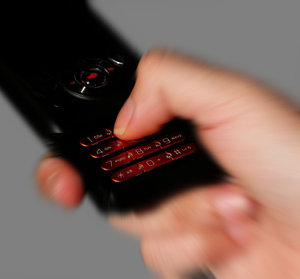 "It's worse than being drunk," Slosberg was quoted as saying in a recent news article.
Our Fort Myers car accident attorneys understand that almost every other state in the U.S. has enacted laws to regulate driver distraction. Locally, Collier and Lee counties have stopped bus drivers and school employees from driving while using a mobile device, but the state needs more than that. From 2001 to 2007, there have been nearly 16,150 deaths from traffic accidents that involved a texting driver. Officials believe the actual number is much higher as there's no sure way to know whether a driver was texting behind the wheel right before an accident.
According to a recent study by Car and Driver magazine, texting behind the wheel puts a driver at more risks for an accident than one who is legally drunk behind the wheel.
Truck drivers have been proven to be nearly 25 percent more likely to crash when texting and driving at the same time.
Both Slosberg and state Rep. Ray Pilon, R-Sarasota, are pushing for the bill because they say that driving and texting are a lethal combination, according to The News-Press.
But wait! Those aren't the only two to back the bill, State Rep. Kathleen Passidomo, R-Naples, says she's on board as well. She says it makes too much sense and that she's seen drivers on our roadways swerve all over the place while text messaging at the wheel. Lee County Sheriff's Office officials also support the ban, saying they are committed to continually pursue roadway safety measures that can help save lives.
The bill would make texting while driving a secondary offense. This means that a driver would have to be pulled over for another driving infraction first. But, if you're busted texting while driving, you could get six points on your license. It only takes 12 to have your license suspended.
Slosberg recognizes that getting the bill through isn't easy, but says that sooner or later lawmakers will make the right decision for traffic safety.

Associates and Bruce L. Scheiner, Attorneys for the Injured, has spent four decades fighting for the rights of car accident victims throughout South Florida. If you or someone you love has been injured in a car accident, call for a free and confidential consultation to discuss your rights. 1-800-283-2900.
Additional Resources:

Florida lawmaker looks to ban texting while driving, by Denes Husty III, The News-Press
More Blog Entries:
Florida Ranks 4th for Worst Drivers in America – FHP Cracks Down for Thanksgiving, Florida Injury Lawyer Blog, November 24, 2011
Weekend Accidents a Reminder of Season's Risks in SWFL, Florida Injury Lawyer Blog, November 10, 2011