A 73-year-old man from Cape Coral was killed in a recent Fort Myers car accident as his motorcycle and a 85-year-old female's vehicle collided, according to Naples Daily News. The Florida Highway Patrol reports that the accident happened at the corner of Pine Ridge Road and McGregor Boulevard just after noon.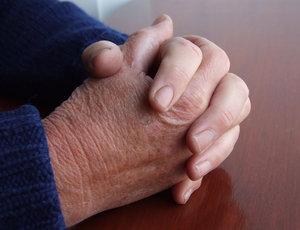 The elderly driver of the passenger vehicle pulled out in front of the man's motorcycle and caused a collision and him to fly off of his bike. He was not wearing a helmet at the time of the accident and was pronounced dead on scene.
Our Fort Myers car accident attorneys understand that the holiday season brings millions of tourists to the Sunshine State for some warm holiday vacations. Most of these visitors travel by motor vehicle. During this time, risks for accidents increase significantly. Teen drivers and elderly drivers are some of the most vulnerable drivers on our roadways throughout the remainder of the year. It is important to keep an eye on the elderly drivers in your life to make sure they're OK and feel confident to safely navigate our roads. With age comes deteriorating senses and at some point the inability to drive safely.
The fatality rate for drivers starts to steeply climb beginning at the age of 65. Drivers between the ages of 75- and 84-years-old see a death rate of about three per 100 million miles driven. This fatal accident rate is about the same as that of teenage drivers. For drivers over the age of 84, the fatality rate is about four times higher than that of teens.

Signs signaling that a driver might not be safe behind the wheel, from ABC7:
-Getting lost when driving along a familiar route.
-Discovering new dents and scratches on your vehicle.
-Having a difficult time moving your body within the vehicle, to push pedals, to turn to look around the vehicle, etc.
-Getting frequent tickets and warnings from officers.
-Getting into frequent fender benders or near-misses.
-Receiving a recommendation from a doctor to stop driving because of health issues or prescribed medications.
– Having a tough time reading road signs or seeing other traffic devices.
-Driving too slowly or too fast for no apparent reason.
If you notice any of these symptoms in your elderly loved ones, consider sitting down with them and discussing your concerns about their safety on our roadways. Remember to reiterate that these symptoms don't paint a picture of helplessness and that it doesn't mean they're no longer independent. Work alongside your loved ones to understand your concern and help to accommodate them to prevent an accident on our busy roadways this holiday season.

Associates and Bruce L. Scheiner, Attorneys for the Injured, has spent four decades fighting for the rights of car accident victims in Fort Myers, Cape Coral, Naples, Port Charlotte and elsewhere throughout South Florida. If you or someone you love has been involved in a car accident, call for a free and confidential consultation to discuss your rights. 1-800-283-2900.

More Blog Entries:
Florida Ranks 4th for Worst Drivers in America – FHP Cracks Down for Thanksgiving, Florida Injury Lawyer Blog, November 24, 2011
Weekend Accidents a Reminder of Season's Risks in SWFL, Florida Injury Lawyer Blog, November 10, 2011