Florida currently has no prohibitions against cell phone use while driving. However, there are at least 9 bills relating to distracted driving that have been filed for the legislative session of 2011 in Florida, according to Hands-Free Info.
These bills are being filed even after the Legislature rejected all previous bills that aimed to limit cell phone use by drivers. The aim of these proposed laws is to reduce the risks of potentially deadly distracted driving car accidents in Naples and elsewhere in the Sunshine State.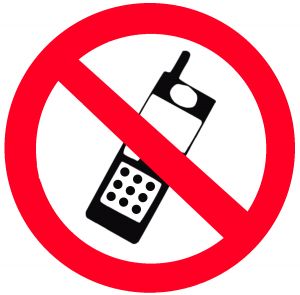 Our Fort Myers personal injury lawyers urge both residents and visitors to practice safe driving habits behind the wheel and to pay full attention to our roadways. The National Safety Council (NSC) estimates that 28 percent of all car accidents — 1.6 million crashes per year — can be attributed to cell phone use while driving.
"You already see people at red lights text messaging or punching in things into their BlackBerries when they should be paying attention," said Rep. Charles Chestnut, D-Gainesville. "Now, you're going to see more eyes focused on their iPhones than driving. With the increase in new technology, I think there should be some type of increased regulation to protect the safety of innocent people who are giving their full attention to the road."
For the entire month, the National Safety Council and FocusDriven have joined forces with transportation departments nationwide to ask drivers to commit to putting away their cell phones and other distracting devices. They're also urging drivers to change their voicemail message to alert callers that the person they're calling may not be able to answer as they might be behind the wheel.
According to the National Highway Traffic Safety Administration (NHTSA), nearly 5,500 people were killed and approximately 448,000 were injured in motor vehicle accidents that involved a distracted driver in the United States in 2009. Nearly 1,000 of those accidents reported the use of a cell phone as the form of driver distraction.

The NHTSA considers a number of factors that can contribute to distracted driving:
-Using a cell phone.
-Changing the radio station or CD.
-Eating or drinking.
-Smoking
-Adjusting climate controls.
-Passengers in the vehicle.
The NSC and FocusDriven find this month to be the perfect opportunity to rally employers to initiate a cell phone policy in the workplace and while operating vehicles on the job. They've provided employers with this free Cell Phone Policy Kit to help employers enforce these safety rules.
National Distracted Driving Awareness Month was first introduced by former Rep. Betsy Markey (D-CO). It was passed through the U.S. House of Representatives in a 410-2 vote. The resolution mentions a 9-year-old girl who was struck and killed by a distracted driver in November of 2008. The girl's mother is currently a founding board member of FocusDriven.

Associates and Bruce L. Scheiner, Attorneys for the Injured, is a law firm committed to representing car accident victims throughout South Florida, including Naples, Fort Myers, Sebring and Cape Coral. Call for a free and confidential appointment at 1-800-283-2900.