Automotive Discovery reports lawmakers are considering a pair of proposed bills that would limit the rights of accident victims in crashes involving defective vehicles.
The bills (Florida Senate Bill 142 and House Bill 201) may place undue blame on drivers involved in car accidents in Fort Myers and elsewhere in the U.S., instead of keeping the blame on manufacturers for their faulty products.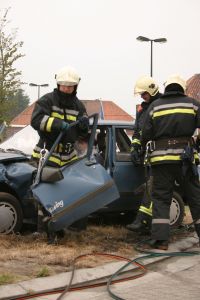 Our Fort Myers defective products attorneys know that hundreds of recalls are issued each year involving defects. Many of those have the potential to either cause an accident or increase the risk of serious or fatal injury in the event of an accident. Defective car parts and manufacturing can pose potentially deadly threats when car makers put profits ahead of people.
The two bills proposed in legislature will attempt to allocate blame. Currently, Florida law places blame in the lap of the manufacturer in accidents involving defective vehicles.
The bill "changes Florida law to permit juries in a Florida courtroom to hear all of the facts leading up to a products liability case, thereby allowing that jury to apportion fault," said Sen. Garrett Richter, R-Naples, sponsor of SB 142. "It's an opportunity to put all the facts on the table."
Richter is also backing insurers in opposition of a bill that would require them to pay upfront replacement costs in the event of an accident — current law permits them to withhold part of the payment until proof that repairs are being made.
The occurrence of crashworthiness-related cases have increased nearly 400 percent in Florida over the last 10 years while national cases are down roughly 50 percent, according to The Florida Bar News.
"We Floridians buy these vehicles and we are led to believe that they will be safe, and safe from inherent defects that will cause secondary issues that can cause even more damage, injuries to people," said Sen. Maria Sachs, R-Delray Beach. "Those manufacturers should be held accountable whether it's a tractor, or a motor vehicle."
Regardless of driver error, the company should still be held liable for producing a defective product.
With the new bill effective in Florida courts, drivers may fall victim to faulty products twice, once in a car accident and once in court. The house bill will not apply to law enforcement first-responders involved in car accidents, according to Automotive Discovery. The average motorist should be afforded the same protections.
We urge you to contact our Florida State Lawmakers to oppose this bill and keep responsibility for faulty products where it belongs — with the manufacturers. No driver should be punished for an accident in which a defective product influenced the outcome.
If you've been involved in a car accident involving a defective or recalled product, it is more important than ever to contact an experienced attorney to help you fight for your rights. Don't let the court system blame you for poor manufacturing.

Associates and Bruce L. Scheiner, Attorneys for the Injured, is a law firm committed to representing car accident victims throughout South Florida, including Naples, Fort Myers, Sebring and Cape Coral. Call for a free and confidential appointment at 1-800-283-2900.