An injured bicyclist will receive the $3.7 million a jury awarded him following a trial, although his damages were reduced by $46,000 based on an appeals court ruling that a portion of his damages wasn't supported by the evidence.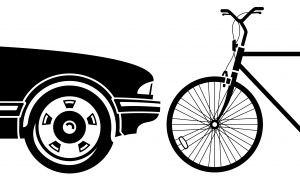 According to California Appeals Court records in Bermudez v. Ciolek, two vehicles crashed at an intersection in January 2012. At the time, the traffic light was transitioning from green to yellow to red. One of those drivers (V1) was turning left while the other driver (V2), traveling the opposite direction, was trying to go straight.
After impact, V2 veered into a corner of the intersection and struck a bicyclist on the sidewalk.
At the time of the crash, the cyclist had no medical insurance.
In a special verdict, a jury found that while both defendants were negligent, only one – V1 – was a substantial factor in causing harm. Thus, she was found to be 100 percent responsible for the $3,752,000 in damages.
Defendant driver/V1 appealed, arguing the verdict in the bicycle accident lawsuit was not consistent. However, the Fourth Appellate District disagreed, finding V1 was not entitled to a new trial, either on liability or damages.
Justices reviewed the trial court record, in which V1, V2, the bicyclist, several other witnesses and three accident reconstruction experts testified.
Factors that were cited by a number of witnesses involved the color of the light when V1 began her left turn, as well as how attentive she was being to the traffic conditions ahead of her, her reaction when she saw V2 approach, the speed at which she was traveling and the position of her vehicle at impact.
Jurors determined V1 began her left turn  after the light turned red, she wasn't fully paying attention to the traffic ahead of her and she braked when she saw V2 approaching, therefore blocking both lanes of the intersection.
When V1 appealed the verdict, she did not contest sufficiency of this evidence.
Instead, defendant focused on the fact the jury found V2 also negligent, but refused to find his negligence a substantial factor in the cyclist's injuries. She asserted evidence was presented V2 was speeding, was not paying attention and failed to take timely action upon realizing a crash might occur (i.e., swerving and braking).
V2 defendant admitted he was speeding. The limit on that road was 45 mph, but he admitted he was traveling 55 mph. However, when he saw the vehicle making a left turn in front of him, despite the green light, he applied the brake and his speed upon impact was approximately 45 mph.
Expert witnesses largely backed this assertion, though V1 defendant insisted V2 was driving at approximately 60 mph.
V1 insisted V2 defendant sped into the intersection and V1 did nothing wrong.
Jurors disagreed. But even in finding V2 was negligent, they did not find him liable because he wasn't a substantial factor in the cyclist's injuries.
The appeals court ruled this was not inconsistent. Although V2 had breached his duty of care, he was not the cause of injury to the cyclist. That is one of the key factors of proving liability in these cases. Not only that a duty of care existed and that duty was breached, but that this breach proximately caused injury to plaintiff.
Call Associates and Bruce L. Scheiner, Attorneys for the Injured, at 1-800-646-1210.
Additional Resources:
Bermudez v. Ciolek,June 22, 2015, California Court of Appeal, Fourth Appellate District, Division Three
More Blog Entries:
Fatal Florida Boating Accident Under Investigation, June 23, 2015, Fort Myers Injury Attorney Blog