Tougher DUI laws may be on the horizon in Florida, as U.S. lawmakers decide whether to enact a bill aiming to curb drunk driving accidents in Fort Myers and throughout the country.
The proposed bill would offer money to cash-strapped states if they agreed to adopt an ignition interlock program for first-time DUI offenders.
The new law would set aside $500 million for highway safety initiatives across the country, with about $25 million of that going to state governments that make it a priority to remove drunk drivers from their roads.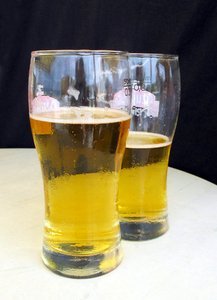 Florida already has an ignition interlock program, though it is more often utilized for repeat DUI offenders. It works like this: A person who has been convicted of a DUI can apply for a restricted driver's license. In order to obtain that license, the state would require that they install one of these devices, which works much like those used by law enforcement, and measures the blood alcohol content in the driver's breath before the car can be started.
Although critics – namely those with the American Beverage Institute – argue that the bill would cost states more to implement than it would be worth, we would point out that it is the drunk drivers who pay to have the devices installed. Also, what kind of price would you put on the life of your loved one?
Our Fort Myers drunk driving accident attorneys have been long-time supporters of local initiatives that take aim at drivers who drink, including sponsorship of the Mobile Eyes campaign through the Lee County Sheriff's Office. This is the program in which anyone who calls 911 to report a drunk driver and mentions the Mobile Eyes campaign will receive a $50 reward if that driver is pulled over and arrested for a DUI.
The local sheriff's office has held many sobriety checkpoints in recent years. In 2010, the sheriff's office reported 1,096 arrests for driving under the influence. That is an astonishingly increase of 32 percent since 1999, when there were 741 arrests.
This points not only to the increase of drunk drivers on our roads, but also the increased enforcement efforts. But think of how much more our law enforcement officials could accomplish if they didn't have to spend so much of their time busting drunk drivers? This new bill would stop potentially impaired drivers before they could even get on the road. And it will save lives.
Some may see such a measure as a harsh penalty for someone convicted of just one DUI offense. If the only person affected by drunk driving was the person behind the wheel, we maybe could understand that point of view. But drunk drivers put everyone at great risk of serious injury or death. Also consider that, according to MADD researchers, drunk drivers have usually driven drunk about 80 times before they are ever arrested.
And it only takes one short trip for a drunk driver to ruin or take an innocent life.

Associates and Bruce L. Scheiner, Attorneys for the Injured, is a law firm dedicated to helping those who have been victims of a drunk driving accident in Fort Myers, Bonita Springs, Naples, Cape Coral and elsewhere through South Florida. Call us today for a free and confidential consultation to discuss your case. 1-800-283-2900.
Additional Resources: