Over the last decade, more than 170 police officers in the U.S. lost their lives in the line of duty when they were struck by a vehicle while responding to an emergency.
Thousands more officers suffered a serious injury in similar scenarios.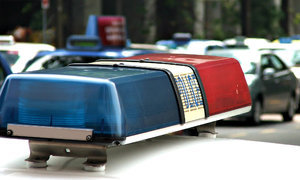 This summer will mark 10 years since the "Move Over" law took effect in Florida as part of an effort to reduce first responder injuries resulting from car accidents in Fort Myers and elsewhere in the state.
One of those here locally was Deputy Margena Silvia Nunez, who was killed in 2006 in Lehigh Acres while directing traffic at the scene of a fatal accident. She was struck and killed by a drunk driver.
Our Fort Myers car accident attorneys applaud the men and women who put their lives on the line every day to ensure our safety. We should be doing everything we can to ensure their safety is also protected.
Now, officials from the Florida Highway Patrol are teaming with two other states to raise awareness and enhance safety of emergency workers.
For the month of February, law enforcement in Florida, Alabama and Georgia will be on the lookout for drivers who fail to move over for emergency crews along interstates and highways. Violators will be ticketed, and warned of the real and dangerous consequences that can result from failing to follow the law.
The Florida Division of Highway Safety and Motor Vehicles, Move Over Law
More Blog Entries:
End of Year Traffic to Heighten Risks of Car Accidents in Lee County