Each year, the state of Florida sees more boating accidents that any other state in the country. According to the Florida Fish and Wildlife Conservation Commission, there were nearly 700 boating accidents reported in the Sunshine State in 2011. The runner up was the state of California, which reported about 400 accidents.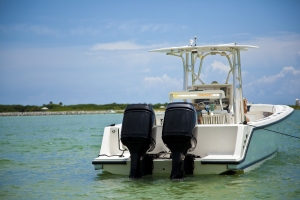 With that being said, our Naples boating accident attorneys are asking boaters to be safe out there as accident risks have skyrocketed in the month of March. During this time, we get spring breakers and vacationers from around the country and they're all headed here for our sandy beaches and boating amenities.
Officials calculate that there have been close to 50 boating accidents in Collier County since 2011. This gave our area the 7th-place rank for the most dangerous county in the state for these kinds of incidents.
Dangerous Counties for Boating Accidents in 2011:
1.) Monroe: Close to 100 accidents reported.
2.) Miami-Dade: 75 accidents reported.
3.) Palm Beach: Close to 60 accidents reported.
4.) Broward: More than 40 accidents reported.
5.) Lee: Close to 50 accidents reported.
There are a number of common causes for boating accidents across the state. Some of the most common are collisions with other vessels, falls overboard, capsizing, colliding with a fixed object and flooding.
You're asked to be safe out there at all times — even when cruising. As a matter of fact, a large majority of these accidents happen while boaters are just cruising along.
If you're a local and you own your own boat, don't think you're in the clear. Statistics show that 80 percent of the vessels involved in these accidents are actually owned by the operator. Comparatively fewer accidents involve a boat that was rented or borrowed, though those operators could face higher risks.
The truth of the matter is that one of the primary factors contributing to vessel accidents is operator inexperience. And that's another reason why the proper boating training is so important for everyone.
In addition to making sure your boating skills are on point, you should have your vessel regularly maintained. You can have your boat checked for free by the Coast Guard Auxiliary and U.S. Power Squadron volunteer organizations.
More Boating Safety Tips:
-Make sure that all children under 6 are wearing a Coast Guard-approved life jacket while underway in Florida waters, and up to 3 miles from shore.
-Make sure you know how much your boat can hold and never overload it.
-Tell someone when you're going and when you plan on returning.
-Make sure you've got a radio on board and it's on at all times.
-Check the weather conditions before you head out and periodically while you're already on the water.
-Always carry emergency supplies with you, including a first-aid kit, extra bottled water, batteries, a flashlight, emergency flares and sunscreen.

Associates and Bruce L. Scheiner, Attorneys for the Injured, are dedicated to assisting those who have been involved in boating accident in Southwest Florida. Call today for a free and confidential consultation to discuss your rights. 1-800-283-2900.
More Blog Entries:
Lee County: 5th Most Dangerous in State for Boating Accidents, Florida Injury Lawyer Blog, October 31, 2012
Lee and Collier County Boating Accident Risks Among Highest in State, Florida Injury Lawyer Blog, July 23, 2012