A Lee County school bus was t-boned in a recent accident after authorities say a driver ran a red light.
According to The News-Press, the school bus was full of children when the accident happened. Cape Coral police officers report that the driver of the U-Haul that collided with the school bus was under the influence of alcohol or drugs when the accident happened. The driver of the U-Haul and two students were transported to the hospital. There were 27 students from Hector A. Cafferata Junior Elementary School on the bus when the accident happened on Southeast Eight Street and Santa Barbara Boulevard.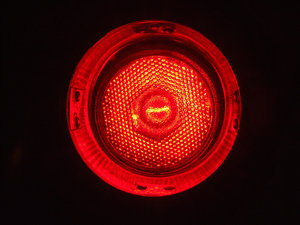 Witnesses reported that the U-Haul had a red light when proceeding through the intersection. He reportedly tried to brake but was not able to stop in time.
Our Cape Coral car accident lawyers understand that unfortunately, traffic and other drivers can be unpredictable. Sometimes drivers do things that we can't understand or don't foresee. As we all know, no one should ever run a red light. The truth of the matter is that Florida roadways are already ranked as some of the country's most dangerous. Irresponsible drivers only serve to further exacerbate the risk. Unfortunately, car accidents at intersections, which are often high-speed collisions, are amongst the most dangerous type of auto accidents.
Even if you're an alert and aware driver that abides by all road laws and regulations, both the negligence of other drivers and insufficient traffic signs can cause a car accident at an intersection. Too many serious injuries result.
Common Causes of Intersection Accidents:
-Drivers' neglect to abide by traffic signals.
-Failure to fully stop at red lights before making right-hand turns.
-Making a turn when lights indicate there are "No Turn on Red."
-Running red lights or stop signs.
-Ignoring yield signs.
-Neglect to abide by other driver's right-of-way.
According to the National Highway Traffic Safety Administration (NHTSA), there were more than 1 million intersection accidents in the nation in 2009. Another 1,135,000 were considered to be intersection-related.
-Close to 200,000 had no traffic control device.
-More than 475,000 had a traffic signal.
-More than 360,000 had a stop sign.
-More than 45,000 had other or unknown traffic devices.
-Close to 700,000 were property-damage only accidents.
-Nearly 410,000 caused injury to travelers.
-Close to 6,000 were killed.
When traveling near an intersection, whether with stop signs or traffic lights, we ask that you remain on your best behavior. In these areas, there's traffic coming in different directions. While we take them for granted, they are traffic-conflict points. It's important to stay one step ahead of the travelers around you and to be ready for anything. Your safe, alert and defensive driving habits can help to keep you alive out there. Remember, traffic control devices are there to keep you safe, not to slow you down.

Call Associates and Bruce L. Scheiner, Attorneys for the Injured, if you or someone you love has been injured in a traffic accident. Call today for a free and confidential consultation to discuss your rights. 1-800-283-2900.

More Blog Entries:
Florida Looks to Ban Text Messaging While Driving … Again, Florida Injury Lawyer Blog, March 1, 2013
Nightime Driving Increases Risk of Winter Accidents in Southwest Florida, Florida Injury Lawyer Blog, February 28, 2013