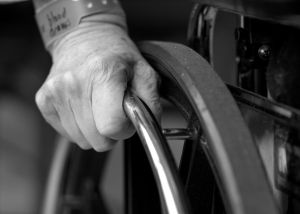 Nursing home neglect and elder abuse is in the news is Southwest Florida after the second serious incident in less than a month.
Florida personal injury attorney Bruce L. Scheiner, founder and senior attorney of Associates and Bruce L. Scheiner, Personal Injury Lawyers, provided advice to FOX4 news viewers on Friday after the station reported the rape of an elderly Alzheimer's patient in a Lehigh Acres nursing home.
The woman was reportedly raped by a resident who had previously been caught fondling the patient and warned to stay away from the women, according to the report from the Lee County Sheriff's Office.
"The nursing home has an absolute obligation to report a crime as soon as they become aware of it," Scheiner said. "People put their loved one in a nursing home to provide a safe environment."
A separate incident occurred in January at a different facility and resulted in the death of a 72-year-old resident after he was reportedly smothered by an 87-year-old man in the Alzheimer's unit.
Scheiner said intent often factors into whether someone committed a crime and circumstances can be complicated by Alzheimer's and other aging issues. But the home has an obligation to provide its residents a safe environment — just as they are required to do with an aging resident in danger of wandering away.
"It wouldn't be appropriate to allow them to wander down the street and drown in a pond or get hit by a car," Scheiner said.
Scheiner suggests people looking at nursing homes tour the facility, talk to employees, speak with outside doctors familiar with local nursing homes and check state websites for incident and inspection reports.
Florida's Agency for Health Care Administration offers a statewide nursing home guide, watch list, and other information useful in making such decisions. Click here for more information.
"There are some very, very good nursing homes," Scheiner said. "But there are also nursing homes where I would not want one of my loved ones to step foot inside."
FOX4's interview with Bruce L. Scheiner airs Friday Feb. 6 at 10 p.m. throughout Southwest Florida.

If you suspect someone you love has been injured or killed by negligence in a nursing home, retirement home or other facility, the attorneys at Associates and Bruce L. Scheiner, Personal Injury Lawyers, offers free appointments to discuss your case at any of the firm's conveniently located Southwest Florida locations, including Naples, Fort Myers, Cape Coral, Arcadia, Port Charlotte, Sebring and Venice.