A new study by the American Automobile Association's (AAA) Foundation for Traffic Safety found a four-fold increase in accidents by people who use cell phones while driving.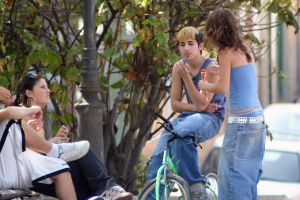 Young drivers — already four times more likely to get into an accident — were twice as likely to use a cell phone while driving, according to the AAA study and a survey by FindLaw.
Florida car accident lawyers urge motorists to avoid distracted driving and talk to their children about the dangers. National statistics show traffic accidents are the leading cause of death for young people ages 16 to 24.
Teenage drivers in Fort Myers and Cape Coral are among the most likely nationwide to be involved in a car accident or other traffic crash, according to a recent insurance report.
While 1 in 7 drivers admitted to text messaging while driving, nearly half of teen drivers admitted sending text messages or e-mail while behind the wheel of a car.
"Talking on the cell phone reduces concentration by about 37 percent," said Jay Anderson, a retired Fort Myers area paramedic and founder of "Stay Alive … Just Drive," which promotes safe driving habits.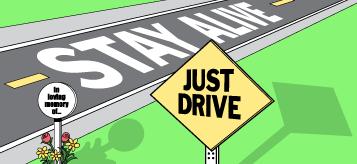 "Yet they get behind the wheel and convince themselves they are perfectly capable of multi-tasking," Anderson said."It had been questionable for a number of years, but recent studies have definitely proven how dangerous distracted driving has become."
The AAA study also reported: "The best available evidence suggests that it is no less hazardous for a driver to use a hands-free phone than to use a hand-held phone."
Synde Bultman, trauma injury prevention and resource manager for Lee Memorial Health System, said a recent study from the University of Utah showed drivers were more impaired from cell phone use that from driving legally intoxicated.
"They actually had more errors while they were on the cell phone than when they were drinking," she said. "You need to stay focused and keep your eyes on the roadway. At all times you need to watch what other drivers are doing around you."
Lee Memorial offers free seminars for young drivers and/or their parents. The next class is on Feb. 10 from 5:30 to 8:30 p.m. at Lee Memorial Hospital in Fort Myers. Enter through the emergency room and follow the signs to the auditorium. Anyone wanting more information can call (239) 336-6797.
Florida lawmakers are considering banning or restricting driving while talking on the phone and/or texting while driving. Four states — Alaska, Minnesota, New Jersey and Washington — already have such restrictions in place.
Did You Know:
-Using a cell phone while driving significantly impairs several aspects of driving performance, principally reaction time.
– Studies of the cell phone records of crash-involved drivers suggest that using a cell phone while driving is associated with roughly a quadrupling of crash risk.
– Two out of every three drivers believe that using a hands-free cell phone while driving is safer than using a hand-held phone; however, the overwhelming majority of available evidence suggests that it is not.
-Over half of all drivers admit using a cell phone while driving at least occasionally; 16–17% report doing so regularly.
– Younger people are overwhelmingly more likely than older people to text message while driving- nearly half of survey respondents aged 18 to 24 admit doing so, whereas fewer than 5% of drivers aged 45 and older admit doing so.
– More than four out of five drivers rate drivers using cell phones as a serious or extremely serious traffic safety problem.

If you or someone you love has been seriously injured or killed in a car accident, there are certain things you can do to help protect your rights. The Florida car accident attorneys at Associates and Bruce L. Scheiner, Personal Injury Lawyers, offer free appointments to discuss your rights at any of the firm's offices located throughout Southwest Florida, including Fort Myers, Cape Coral, Naples, Arcadia, Port Charlotte, Venice and Sebring.