Florida's 3rd District Court of Appeal affirmed a recent judgement in favor of an injured worker who prevailed in a third-party lawsuit against a large fast-food chain after suffering an eye injury while cleaning equipment in the restaurant. While normally work-related injury claims would fall strictly under the purview of workers' compensation, this was a third-party claim because the injured plaintiff did not work directly for the defendant. Rather, his employer was a contractor of the fast-food chain. This was the reason plaintiff was able to file – and prevail – in a workplace injury lawsuit, despite the fact the incident occurred in the course and scope of employment.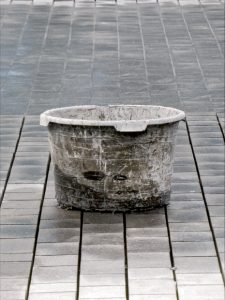 Although the court affirmed judgment, it did reduce the overall amount of damages, finding the awards for past and future medical damages to be excessive and unsupported by facts. Still, this did not significantly reduce plaintiff's total damage award which was $838,00 (or 90 percent of liability) plus $100,000 in attorneys fees and costs.
Plaintiff in Burger King Corp. v. Lastre-Torres suffered severe eye injury while cleaning the hood of a fryer. He was reportedly using a degreaser to accomplish this job, and some of that chemical dripped down into his eye. He alleged he'd requested a face mask numerous times prior to his injury, but his requests had been refused by his employer. As the appellate court noted, this was disputed by defendant, who presented evidence that inspections were done weekly and masks for cleaning were on site. Nonetheless, the appellate court noted, it was not in a position to re-try the facts – only to review potential abuses of discretion and errors of law. 
Plaintiff allegedly suffered permanent eye damage, with one doctor testifying his one eye would need to be replaced with a prosthetic. However, it was noted there were other costs – such as exams and sunglasses – plaintiff would have incurred regardless of the accident because his eye was previously injured in a childhood accident in Cuba. The eye was essentially non-functioning at the time of the accident; he could see shadows, but not much else.
Jurors decided the case in favor of plaintiff, awarding him $931,00 in damages for his work-related injury, including $29,000 for prior medical expenses and $52,000 for future medical expenses. Those portions made up a relatively small chunk of his overall damage award, which included $800,000 for future pain and suffering.
Defendant sought a remittitur to have damages reduced – or alternatively, a new trial – but trial court denied this request. The appellate court also denied a new trial, although one justice did deride plaintiff's attorney for meandering into irrelevant, emotional statements to the mostly-Latino jury about plaintiff's immigrant status and his hard-working values. However, the court ruled defendants hadn't properly preserved their right to a new trial because counsel hadn't objected at the time.
The court did, however, conclude medical expenses awarded were "clearly excessive" and "not supported by evidence."
Nonetheless, plaintiff was successful in retaining most of his damage award for his injuries.
If you are hurt at work in Florida, it's important to consult with an experienced injury attorney to best protect your rights.
Call Associates and Bruce L. Scheiner, Attorneys for the Injured, at 1-800-646-1210.
Additional Resources:
Burger King Corp. v. Lastre-Torres , Sept. 7, 2016, Fla. 3rd DCA
More Blog Entries:
Vicarious Liability of Vehicle Owner May Be Asserted in Florida Car Accident Lawsuit, Sept. 15, 2016, Fort Myers Injury Attorney Blog