When you purchase a bicycle helmet, you are making a commitment to safety. The National Highway Traffic Safety Administration (NHTSA) reports 818 bicyclists died on U.S. roads last year – an increase of more than 12 percent – the highest uptick since 1995. Another 45,000 were injured. Research from the same agency revealed helmet use has been estimated to reduce the odds of head injury by 50 percent, and the odds of head, face, or neck injury by 33 percent.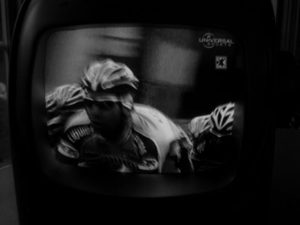 In order to be effective, bicycle helmets need to meet certain criteria. Bicycle helmet standards are set by the U.S. Consumer Product Safety Commission (CPSC). These set minimum impact absorption requirements (via drop heights on various surfaces), strap strength jerk, roll-off risks and coverage.
Despite these very specific requirements, there continue to be some manufacturers that fail to ensure their products meet these standards before sale to consumers. 
There have been more than a half dozen bicycle helmet recalls just in the last year. Unfortunately, recall response rates tend to be low, often because manufacturers fail to do enough to get the word out. That means there is a likelihood that a substantial number of riders are on the streets with less-than-ideal head injury protection.
Here are a few examples:
Our Fort Myers bicycle injury lawyers know that while product recalls represent an important step in the accountability process, they do not absolve a manufacturer from liability. In the event someone is injured – even after the recall is announced – the manufacturer can still be made to compensate riders who are injured as a result of the product defect.
It's important to note that in some cases, the CPSC could decide not to push for a recall if the helmet fails the standard only by a slim margin. What that means is you could be using a helmet that actually failed the federal standard, yet have no idea. That's why it's important to consult with an injury lawyer if you or a loved one is seriously injured as a result of a helmet failure in a bicycle accident.
Call Associates and Bruce L. Scheiner, Attorneys for the Injured, at 1-800-646-1210.
Additional Resources:
SAHN Designs Recalls Bicycle Helmets Due to Risk of Head Injury, Sept. 1, 2016, CPSC
More Blog Entries:
Defective Bicycle Case Weighed by Sixth Circuit, Aug. 6, 2016, Fort Myers Bicycle Injury Lawyer Blog