One recent morning, just before 8:30 a.m., a pedestrian accident in Lehigh Acres severely injured a 10-year-old boy as he made his way to his morning bus stop. According to the Lee County Sheriff's Office Traffic Unit, the young child was transported to Lee Memorial Hospital. Once he arrived at the hospital, he was immediately taken via Med Flight to Tampa General Hospital because of the severity of his injuries.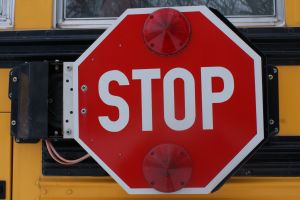 Preliminary investigations conducted by the Sheriff's Office have determined that speed was not a factor in the crash. Reports indicate that the child traveled into the path of the passing vehicle. Officers are not citing the driver in this accident.
Our Lehigh Acres personal injury lawyers encourage parents to remind their children about safety around buses and at the bus stop. Even with such safety training, a child may be seriously injured by a careless motorist, poorly placed bus stop or other act of negligence.
As these young students come out in the morning and early afternoon, drivers are asked to be extremely cautious when traveling near residential neighborhoods, schools and bus stops. Young children aren't always able to comprehend the dangers that are associated with traffic.
According to the Lee County Public Schools, Lee County's Transportation Department is the 7th largest transportation department in the state of Florida. The county's district serves four zone offices, each of which serve parents and students in their geographic areas.
The county's transportation department helps to get nearly 60 percent of the county's student population to and from school each day. There are more than 700 school buses that travel more than 12 million miles every year. More than 1,000 employees are employed through the department.
According to National Highway Traffic Safety Administration (NHTSA), about half of all of school bus/bus stop accidents happen between 7:00 and 8:00 a.m. as well as between 3:00 and 4:00 p.m. This is mainly when kids are heading to and coming from their bus stops.
With so many children relying on school buses to get them to and from school each day, it's important that we equip these young riders with some important safety tips to help them get to and from their bus stops safely.
Bus Stop Safety Tips:
-Choose the safest route to the bus top. Avoid busy intersections and crossing busy roads.
-Walk the same route every day.
-Look left, right and back left again before crossing any road.
-Never enter the roadway from in between two parked cars, shrubs or bushes.
-Always cross the street at a crosswalk or at a corner.
-Wait for the bus away from the roadway.
-Avoid horseplay.
-Arrive at least 5 minutes before the bus is scheduled to arrive.
-Cross the street only when vehicles have stopped and you've made eye contact with drivers.

If you or your little bus rider has been injured in a pedestrian accident in Cape Coral, Fort Myers, Naples or in any of the surrounding areas, contact Associates and Bruce L. Scheiner, Attorneys for the Injured, today for a free and confidential appointment to discuss your case. Call 1-800-Dial-BLS.
More Blog Entries:
Pedestrian Accidents in Lee and Collier County Up in February, Florida Injury Lawyer Blog, February 25, 2012
Bicycle Safety Rodeo Helping to Educate Children to Reduce Risks of Bicycle Accidents in Cape Coral, Florida Injury Lawyer Blog, February 18, 2012