A recent report in the Fort Myers News-Press revealed that Cape Coral has the third-highest rate of drunk driving accidents of any major city in Florida.
The news comes as the Florida Department of Highway Safety and Motor Vehicles releases accident data for 2009. The statistics show a record drop in the number of fatal car accidents, from 2,983 in 2008 to 2,563 in 2009. However, our Cape Coral car accident attorneys expect Florida to rank as one of the most dangerous states in the nation for all types of traffic accidents when the federal government releases statistics in the coming weeks.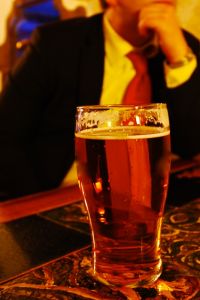 Historically, Florida has joined California and Texas in reporting the highest number of car accidents, drunk driving accidents, motorcycle accidents, bicycle accidents, pedestrian accidents, trucking accidents and boating accidents.
Drunk driving accidents are among the most tragic cases we handle. Too often, an innocent motorist, or an innocent family, is seriously injured or killed by the senseless act of a driver who climbed behind the wheel after having too much to drink.
The new statistics show that 109 Cape Coral drunk driving accidents were reported last year. Only Coral Springs and Palm Bay reported a higher rate of drunk driving accidents.
Cape Coral ranks 17th with a total of 1,062 crashes reported — the only area city in the top 20. The number of Lee County car accidents blamed on drunk driving has declined in recent years, from 715 in 2007, to 685 in 2008 to 617 last year.
More than one-third of the state's fatal accidents are blamed on drunk driving, 1, 004 of 2,563.
Some smaller area cities have even higher rates of drunk driving accidents:
-Fort Myers: 7.3 percent
-Bonita Springs: 20.1 percent
-Fort Myers Beach: 36.96 percent
-Sanibel: 5.71 percent
-LaBelle: 27.08 percent
-Lehigh Acres: 16 percent
-North Fort Myers: 10.91 percent
-Punta Gorda: 12.17 percent
-Immokalee: 12.12 percent