Our Fort Myers motorcycle accident lawyers welcome the news that the number of Florida motorcycle accidents decreased last year, after increasing each year for more than a decade.
The Florida Department of Highway Safety and Motor Vehicles reports the number of fatal accidents plunged 25 percent, from 532 in 2008 to 402 last year. The total number of crashes and the number of riders injured also decreased.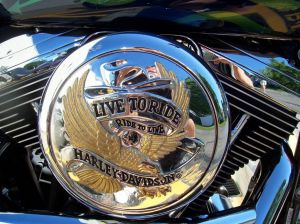 That's welcome news after a decade in which the number of riders killed on Florida roads each year nearly doubled, from 5,075 in 2000 to 9,618 in 2008. Still, motorcycle accidents accounted for 1 in every 6 fatal accidents on Florida roads during 2009. And thousands of riders were seriously injured in Florida motorcycle accidents.
For four decades, our Fort Myers injury lawyers have been fighting for the rights of riders who have been seriously injured or killed in motorcycle accidents across South Florida, including Naples, Cape Coral, Port Charlotte, and Lehigh Acres. Ask a rider, they'll tell you to call Associates and Bruce L. Scheiner, Personal Injury Lawyers.
Last year, 402 riders were killed and 7,435 were injured in more than 8,000 Florida motorcycle accidents. Fourteen motorcyclists were killed in Lee County last year. Broward (23), Duval (18), Hillsborough (27), Miami-Dade (45), Orange (25), Palm Beach (18), Pinellas (24) and Volusia (22) counties reported more fatal motorcycle accidents.
2009 motorcycle fatalities
Lee:14 Charlotte: 4 Collier: 3
2009 motorcycle injuries
Lee: 172 Charlotte: 78 Collier: 74
Nationwide, more than half of all motorcycle accidents are the fault of a motorist who fails to yield the right-of-way or otherwise causes a serious or fatal accident. For rider safety information, visit our website dedicated to Florida bikers.