Our injury attorneys in Cape Coral and Fort Myers were glad to hear that sobriety checkpoints will continue in the Cape despite a loss of grant funding.
For years, Associates and Bruce L. Scheiner, Attorneys for the Injured, have supported sobriety checkpoints conducted in Fort Myers, Cape Coral and by the Lee County Sheriff's Office. Our attorneys have spent evenings on the scene. And we have been invited to ride with the Wolf Packs — roving saturation patrols of officers looking to take drunk drivers off the street. And we are proud supporters of the local chapter of Mothers Against Drunk Driving and Mobile Eyes, which offers cash rewards to motorists who report drunk drivers.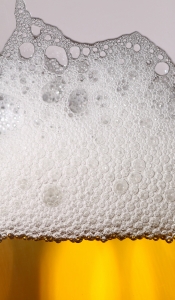 Some of the most tragic cases we have handled as a firm have involved drunk driving accidents in Cape Coral and Fort Myers or traffic accidents caused by intoxicated drivers elsewhere in South Florida.
Nationwide, one-third of all fatal accidents involve a drunk driver, claiming 11,773 lives in 2008, according to the National Highway Traffic Safety Administration. In other words, somewhere in America an innocent motorist is killed by a drunk driver every 45 minutes. Florida drunk driving accidents accounted for 1,041 of the state's 2,978 traffic deaths that year.
Rarely, does a week go by where a tragedy caused by drunk driving does not make the newspaper. On Sept. 25, the News-Press reported the arrest of a 22-year-old North Fort Myers man on charges of DUI manslaughter and vehicular homicide in connection with a June 11 Cape Coral car accident that claimed the life of his girlfriend. He faces 20 years in prison if convicted. The media reports the couple had been swimming and he was arguing with her about getting the seats wet in his 1992 Nissan Sentra when he slammed head-on into a tree.
Unfortunately, when times get lean, there is often a temptation to do away with proactive law enforcement measures such as DUI checkpoints. And the News-Press reports that the drop in grant funding led to fewer checkpoints and fewer arrests for DUI in recent months. But police have committed to continuing with them despite the lack of grant revenue and overtime cutbacks. And for that, we are all safer.