According to the preliminary data collected by the National Safety Council (NSC) traffic trends indicate that our roadways are getting a little safer. During the first six months of 2013, we saw an approximate 5 percent decrease in the number of motor vehicle accidents compared to the same time period in the prior year.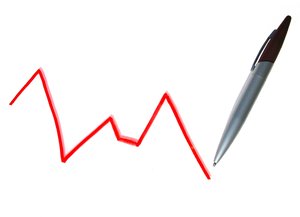 In 2013, there were an estimated 16,600 people who were killed in traffic accidents from January to June. In the same time in 2012, there were close to 17,500 traffic collisions reported. Officials have not yet been able to determine a reason for the decrease.
Our Naples car accident attorneys understand that there was a decrease in the number of auto accidents reported in the state of Florida during this time. But it was one of the smallest decreases reported. And while we may have seen a decrease in the numbers, it does not mean that all types of accidents are on the decline. Oftentimes, we see an increase in the number of pedestrian and bicycle accidents during a nationwide decrease.
"The Council will be keeping a close eye on our monthly traffic fatality estimates to determine if this decrease is just a blip on the radar," said Janet Froetscher with the NSC.
While human loss is the worst of the consequences of these accidents, there are many other obstacles that come with an accident, including injuries, property damage, employer costs, medical expenses, productivity losses, lost wages and even administrative expenses.
Medically consulted motor vehicle injuries during the first six months of 2013 were up 2 percent from 2012. Officials estimate that the total cost of these fatalities, injuries and property damage through the month of June this year was more than $125 billion, which serves as a .5 increase from the same time period a year ago.
During the first six months of 2013, the state of Florida saw a 7 percent decrease in the number of reported car accident fatalities. Still, we lost more than 1,000 people in these accidents. On the other hand, we've seen absolutely no fluctuation from the 2011 numbers compared to the 2013 numbers, which means there is no discernible downward trend.
According to the Florida Safety Council, motorists should always wear a seat belt — during each and every trip. It's the law. Besides, safety belts and restraint systems have saved countless lives. You always want to make sure that 100 percent of your attention is focused on the road. This means keeping cellular devices and other electronics out of the driver's seat. Pay attention to traffic signals, signs and the maneuvers of other drivers. Safe, aware and defensive driving habits are your best defense in avoiding a potentially fatal accident.

If you or a loved one has been injured in a traffic accident, call Associates and Bruce L. Scheiner, Attorneys for the Injured, today for a free and confidential consultation to discuss your rights. Call 1-800-283-2900.
More Blog Entries:
National Stop on Red Week 2013 Working to Save Lives, Florida Injury Lawyer Blog, August 8, 2013