"Driverless cars" may be on our roadways sooner than we think. There are already signs of this kind of technology on our roadways now. Many experts believe that the "driverless car" will gradually appear on our roadways, advancing one driving technology at a time, according to CNN Money. Many believe that this technology will help to significantly reduce the risks of car accidents in Fort Myers and elsewhere.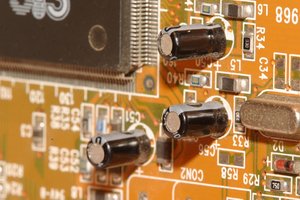 Right now, Google is running some tests on vehicles that can drive set routes with minimal driver instruction, but these cars aren't ready for our roadways just yet. Experts believe the first "autonomous driving" systems will really only be used on certain roadways, such as interstates. For many, "driverless cars" equate to roadway safety, and that's why some are pushing hard for this technology, according to Bryant Walker Smith, a Stanford Law School who has previous written about these "driverless cars."
Our Fort Myers car accident attorneys understand that 90 percent of car accidents are the result of driver error. Only about 10 percent of accidents are blamed on other factors, such as roadway defects and weather conditions. While the technology of these "driverless cars" continues to improve, we find it important to point out that technology does have its errors, and virtually nothing can replace cautious driving habits.
We just need to raise awareness about the importance of safe driving habits and urge friends and family members to take driving seriously. One wrong move can cost you your life. Until technology creates a way to completely eliminate the risks of car accidents, we're asking all drivers to make safety a number one priority behind the wheel.
"How long are we willing to wait and let people die before we move to the autonomous car?" said Smith.
New-car technologies already available in vehicles:
-Pre-crash warning systems.
-Electronic stability control.
-Active cruise control.
-Autonomous steering.
-Pedestrian detection.
-Automatic parallel parking systems.
Nady Boules with General Motors (GM) says that the company has been adding safety features to their cars for quite some time now, adding more little by little and making the "driverless car" even more of a reality with every advancement.
Vehicle-to-Vehicle (V2V) communication is another technology that's getting a lot of attention from researchers and media. This is a system that is being designed to allow vehicles to talk to one another, to talk to road signs and lights and to identify road hazards. Reportedly, the National Highway Traffic Safety Administration (NHTSA) is going to rule next year on how to move forward with this new technology.
And all of these new features might not only be available in new-model cars. As a matter of fact, the technology that's currently being tested is about the size of a cigarette box and may be able to hook up to cars of all makes, models and years.

Associates and Bruce L. Scheiner, Attorneys for the Injured, have spent four decades fighting for the rights of those who have been the victims of car accident the South Florida, including Fort Myers, Naples, Cape Coral, Bonita Springs, Port Charlotte and Sebring. If you or someone in your family has been injured in a car accident, call for a free and confidential consultation to discuss your case. 1-800-283-2900.
Additional Resources:
Driverless cars are sneaking up on you, by Peter Valdes-Dapena, CNN Money
More Blog Entries:
Anti-Texting Laws around the Corner to Decrease Risks of Car Accidents in Florida, Florida Injury Lawyer Blog, February 22, 2012
Move Over Law Marked by Increased Patrols to Reduce Fort Myers Car Accidents, Florida Injury Lawyer Blog, February 15, 2012