Our elderly loved ones deserve to be treated with dignity and respect. Unfortunately, there are many families who face the tough decision each year of putting their elderly member in a nursing facility. What's most important when making this decision is evaluating your nursing home options.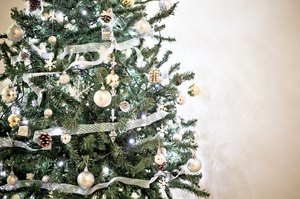 Our nursing home neglect attorneys understand that more than half of the homes across the nation don't meet the suggested minimum staffing level for nurse's aides. About a third of them don't meet the standards for registered nurses and about a quarter of them don't meet the requirements for other licensed staff. When these minimum are not met, it's our loved ones who suffer.
If you already have a loved one in a nursing home or an assisted living facility, the holidays are an excellent time to check in on them and to make sure they're getting the care they need. When visiting these homes, be on the lookout for any signs of nursing home neglect or abuse. These homes receive the majority of their visits around the holidays and are typically on their best behavior. If you see things that are cause for concern, you can be virtually certain conditions are no better throughout the year. It is incumbent upon each one of us to policy the system, and to help ensure the welfare of our most vulnerable older adults.
Signs of Neglect of Abuse in a Nursing Home:
-Malnutrition
-Dehydration
-Physical Abuse
-Emotional Abuse
-Bed Sores
-Pressure Ulcers
-Improper Restraint
-Isolation from Friends and Family Members
-Dirty and Unsanitary Living Conditions
It's important to remember that our loved ones may not speak up about these conditions so it's our job to do the investigative work. Many of our elderly loved ones might not have the physical or the mental capacity to communicate these problems with us or with staff members.
According to the National Center on Elder Abuse, the number of elder abuse incidents about doubled from 1986 to 1994, jumping from 120,000 to about 240,000.
What might be alarming to some is that by 2030, one out of every five Americans will be a senior citizen. A lot of these individuals will be in assisted-living facilities, too! With this increase in the elderly population, we can only expect a decrease in the level of staffing and care — unless there are some big changes.
Use this time of year and the visits with your elderly loved ones to check and to make sure that all is going well. Take a peek at the number of employees present during your visit. Scope out the cleanliness of the facility, look at the food and at how others are interacting. If you suspect something is amiss, start asking questions and share your concerns with an experienced nursing home neglect and abuse law firm.

Associates and Bruce L. Scheiner, Attorneys for the Injured, has spent four decades fighting for the rights of nursing home abuse victims in South Florida. If you or someone you love has experienced abuse or neglect in a nursing home, call for a free and confidential consultation to discuss your case. 1-800-283-2900.
More Blog Entries:
Federal Website Revamps to Help Nursing Home Search, Florida Injury Lawyer Blog, August 3, 2012
Lookout for Signs of Fort Myers Nursing Home Abuse in Fort Myers when Visiting Loved Ones, Florida Injury Lawyer Blog, December 12, 2011