The State of Florida continues to be one of the deadliest states in the nation for drunk driving crashes. Once again, we reported the third-most deaths in 2011, behind California and Texas, which both have a larger population, according to Mothers Against Drunk Driving (MADD).
Not only did we see a significant increase in the number of drunk driving accident fatalities in the state of Florida from 2010 to 2011, but these accidents continue to account for about 30 percent of all car accident deaths.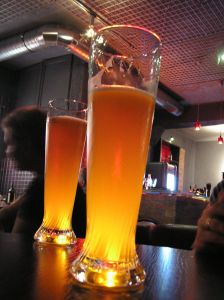 Our Cape Coral drunk driving accident lawyers are reminding motorists to be extra careful out there, especially through the holiday season. Through November, December and January, we see some of the highest risks for these kinds of accidents. That's why officials with the Florida Department of Highway Safety and Motor Vehicles (DHSMV) are pushing the "Drunk and Drugged Driving (3D) Prevention Month" campaign. This campaign is taking place through the entire month of December and it's working to keep intoxicated drivers off of our roadways.
"Those who drive under the influence endanger everyone on the road and will go to jail," says Pam Bondi, Florida Attorney General.
Officials with the National Highway Transportation Safety Administration (NHTSA) are also pushing safety measures, including the "Drive Sober or Get Pulled Over" holiday campaign.
According to the U.S. Department of Transportation, the number of drunk driving accident fatalities is actually down. Still, there were nearly 10,000 people who were killed in these kinds of collisions last year. While the decrease is good news, the fact that these completely preventable accidents are taking the lives of thousands every year is completely unacceptable.
"Ultimately, personal responsibility is critical to improving roadway safety and we urge all motorists to be responsible this holiday season and never, ever drive drunk," said David Strickland, Administrator for the NHTSA.
The NHTSA is pushing about $7 million in TV and radio ads to help to raise awareness about the dangers of drunk driving. Officials believe that raising awareness is one of the most effective ways to keep intoxicated drivers from behind the wheel. During this time of the year, not only are you at some serious risks for an arrest and for jail time, but you're at some serious risks for a potentially fatal car accident when drinking and driving.
Be safe out there and make sure that your holiday plans include a designated driver or another safe and sober way to get home if you plan on drinking. It's a move that could wind up saving your life. Happy Holidays to you and your family and remember to be safe and sober out there. Call *347 or 9-1-1 if you think you spot a drunk driver on Florida roadways.

Call Associates and Bruce L. Scheiner, Attorneys for the Injured, if you or a loved one has been injured in a drunk driving accident. Call today for a free and confidential consultation to discuss your rights. 1-800-283-2900.
More Blog Entries:
Drunk Driving Car Accident Risks Escalate through Remainder of Year, Florida Injury Lawyer Blog, November 7, 2012
Football & Fall in Southwest Florida: Stay Safe and Don't Drink and Drive, Florida Injury Lawyer Blog, September 21, 2012