With age comes wisdom, but also a loss of independence. Sometimes a nursing home is the best choice for our elderly loved ones. But it's our responsibility as loving family members to make sure that we help them find a safe and responsible nursing home that meets their specific needs.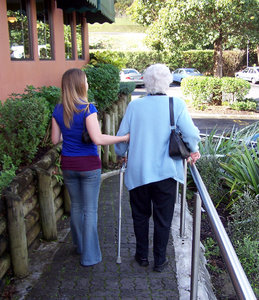 Helping another person choose a nursing home or assisting with other long-term care choices can be difficult. Your support is important and can help your loved one adjust to getting new services or living in a new place, whether a senior community, assisted-living facility or nursing home. Be sure to include the person you're helping in decisions whenever possible. Always make decisions with his or her needs and preferences in mind.
Our Fort Myers nursing home abuse lawyers understand that the first step in this process is to put together a list of potential candidates. When doing this, you want to consider geography by searching your first choice of location to generate a list of homes and review at a glance their ratings.
You want to consider the kind and amount of nurse staffing that a home provides. You also want to make sure that the home is meeting state safety and health standards. The home's performance in key medical and behavioral measures, such as the percentage of residents receiving annual flu shots and whether residents get sufficient help with daily activities, are also important factors to consider.

You can check the statuses of potential nursing homes through the Nursing Home Guide. You'll be able to identify the nursing homes that operate under bankruptcy as well as those that have met the criteria for a conditional status during the past 30 months. When a nursing home has a conditional status, it means that the home didn't meet the federal requirements at the time of the inspection. This watch list is updated each and every day, according to the Florida Agency for Health Care Administration (AHCA).
Once you've determined the home options that meet your standards, it's important that you make arrangements with the home to tour. It's also important that you show up unannounced to see how the home is operation without special preparation. Visit frequently before choosing and don't be afraid to ask questions. You want to keep these questions handy when speaking to a facility representative. Write them down and bring them with you.
When visiting a home, you want to note your first impressions. Is it comfortable? Do residents appear happy? How's the cleanliness? Jot down any observations you make to help in your decision making. Try the food. See how residents are spending their time.
Keep an eye on the staff and how they act towards you as well as how they act towards residents.
Ask to see incident reports. A care facility should keep a file of all incident reports and federal and state inspection reports. You have a right to see these.
Bedsores are among the most common concerns in nursing facilities. If your loved one is confined to a bed, ask how often he or she is being rotated. This should correspond to the doctor's orders, and rotations should be marked on a patient's medical chart.
This isn't a decision that should be rushed. Make sure you have all of the available information and make sure you compare and contrast. Of course price is a concern, but it must not be a primary concern when choosing a facility for an elderly family member.
Call Associates and Bruce L. Scheiner, Attorneys for the Injured, for a free and confidential consultation to discuss your rights. 1-888-579-8699.
More Blog Entries:
New Florida Nursing Home Laws Would Make Suing Tougher, Florida Injury Lawyer Blog, April 23, 2013
Elderly Deaths From Bedrails Subject of Federal Review, Florida Injury Lawyer Blog, January 23, 2013