A recent church van accident in Lee County claimed three lives and injuring 12 others. According CBS Miami, the van was loaded with people from Fort Lauderdale when the accident happened on Interstate 75.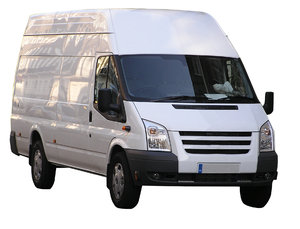 If your church or ministry uses 15-passenger vans, you should be aware of multiple advisory warnings on their use issued by the National Highway Traffic Safety Administration (NHTSA). This should also be an eye-opener for those who may be using a passenger van to get to and from school or school-related activities. According to SaferCar.gov, there are currently 29 states that have laws or regulations in place that prohibit the use of vans for transporting public school students. The state of Florida does not allow this form of transportation for school children, but that doesn't mean they are not in regular use. Unfortunately, these laws and regulations do not apply to private schools, churches, community centers or companies that contract directly with parents.
Our Fort Myers accident attorneys note that the NHTSA reports that 15-passenger vans that are fully loaded have a rollover risk 6 times greater than one with fewer occupants. It's not your fault for packing a van with the allowable number of passengers, but it's the van's fault and its manufacturer's fault for releasing a van that's not able to live up to its expectations.
In other cases, faulty or worn tires or maintenance issues have contributed to serious or fatal 15-passenger van accidents.

These 15-passenger vans were initially designed to carry cargo and then they were fitted to operate as passenger vehicles. Manufacturers held onto the original design — which still don't comply with many of the safety requirements that apply to passenger cars or school buses.
You can help to reduce the risks of accidents in these kinds of vans by:
-Requiring that everyone wear their seat belt at all times. Don't move the van until everyone is properly buckled. Seat belts are your best defense against injury, and even death, in the event of an accident.
-Take out the rear seat. This will help to make sure that occupants are sitting near the front of the rear axle. Load all passengers from the front.
-Keep an eye on your load. You never want to exceed the maximum. Take no more than nine occupants when possible.
-Check out the tires. Make sure you're looking at them at least once a month. You want to make sure that they're properly inflated and that the tread isn't too worn. When your tires aren't up to standard, rollover accident risks increase.
-Avoid driving too long. Never drive more than 8 hours a day. Consider driving with more than one qualified driver so the responsibility can be shared.
-Make sure that all drivers are screened before they get behind the wheel. Having a driver with experience will lessen your risks of an accident.
-Make sure drivers undergo the proper training before allowing them to drive. These vehicles handle much differently than passenger cars, and handling and stopping requirements are different.
If you or a loved one has been injured in a traffic accident, call Associates and Bruce L. Scheiner, Attorneys for the Injured, today for a free and confidential consultation to discuss your rights. Call 1-800-283-2900.
More Blog Entries:
Florida Bus Accidents Risks Highlighted by Surprise Inspections , Florida Injury Lawyer Blog, September 12, 2013
SWFL Traffic Safety – Drowsy Driving in Focus this September, Florida Injury Lawyer Blog, September 11, 2013