A woman was killed, and two others were sent to the hospital, after a vehicle slammed into all three in a recent accident near the intersection of Willard and Fowler streets. According to the Pine Island Eagle, the accident happened at around 11:00 p.m. No charges have been filed against the driver of the Cadillac.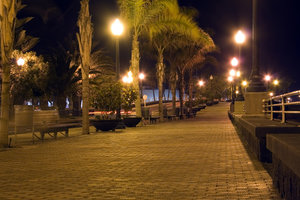 One of the pedestrians was reportedly passed out in the road when the accident happened. As we head into season, it's important to remember than many bicyclists, pedestrians and motorcyclists will be out after dark. And we all have an obligation to celebrate responsibly.
Our Fort Myers Beach pedestrian accident lawyers know these incidents are more likely to happen during the evening hours. The level of roadway lighting is an important factor for safety at night, especially for pedestrians. Past studies have shown that over 50 percent of pedestrian accidents happen during the evening hours. Most of these accidents are fatal and severe injury accidents. These results make it clear that proper design and timely maintenance of street lighting and crosswalks will definitely improve the safety of the roadway system, especially in a state like Florida where pedestrian traffic is so prominent. Now is a good time to refresh our skills regarding traffic safety and keeping pedestrians safe.

But it's just as much the responsibility of the pedestrians as it is the drivers. Just as drinking and driving can be dangerous and deadly, drinking and walking can produce the same results. In 2011, about 40 percent of all pedestrians who were killed in traffic accidents returned a blood alcohol level (BAC) of .08 or higher, making them legally drunk.
The most common of these pedestrians to be killed in alcohol-related pedestrian accidents were those between the ages of 25 and 35. About half of pedestrian fatalities recorded in 2011 were drunk while walking. By comparison, about 13 percent of drivers who were involved in fatal pedestrian accidents were over the legal limit of .08.
As we reported on our Florida Injury Lawyer Blog, on average, a pedestrian is killed every two hours and injured every eight minutes in traffic crashes across the U.S. Pedestrians are more likely to be killed in dark conditions than under other lighted conditions. And at the same time, most drinking takes place at night.
As the seasonal residents head south and the nightlife picks up, we're asking both pedestrians and drivers to stay safe and to celebrate responsibly. Most alcohol-related accidents are completely preventable. We all need to pay a little more attention to our surroundings to help prevent injury.
If you or a loved one has been injured in a pedestrian accident, call us today for a free and confidential consultation to discuss your case. Call 1-800-283-2900.
More Blog Entries:
Intoxicated Pedestrians an Injury Risk on Fort Myers Beach, Elsewhere, Florida Injury Lawyer Blog, August 12, 2013
Florida Pedestrians Injured by Cell Phone Use?, Florida Injury Lawyer Blog, July 8, 2013