Our injury lawyers in Fort Myers and Cape Coral have fielded a number of questions from concerned citizens about the COVID-19 outbreak.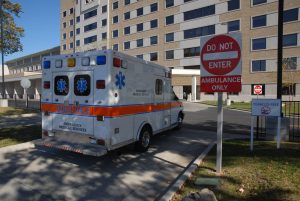 At Associates and Bruce L. Scheiner, Attorneys for the Injured, we stand in support of the many brave men and women working in our hospitals, as well as our first responders. We are taking care of our clients, our employees and our families and are doing whatever we can during these unprecedented times.
But the impact of the outbreak goes far beyond those occupations we have generally considered to be high risk. From dental hygienists to school teachers and grocery store employees — the portion of the workforce with legitimate health and safety concerns have increased exponentially since the worldwide pandemic began less than a month ago.
COVID-19 Employee Rights in Southwest Florida
While Florida is not yet among the states with shelter-in-place orders, California, New York and Illinois have ordered all nonessential personnel to stay home for the remainder of the month.
The Occupational Safety and Health Administration and the National Safety Council are among the organizations that are publishing updated materials on COVID-19 and other viruses in the workplace.
The federal government has already passed the  Families First Coronavirus Response Act (FFCRA) requiring certain employers to provide employees with paid sick or family leave for specified reasons related to COVID-19. The measures will be enforced by the U.S. Department of Labor Wage and Hour Division, and will apply from the effective date through Dec. 31, 2020.
The Centers for Disease Control and Prevention offers this guide of strategies for businesses and employers based on the most current information available about COVID-19. The guide focuses on both prevention and creation of a contamination response plan.
Whether employers or businesses will incur liability will likely rest in large part on whether they conducted themselves responsibly by putting public health before profits.
Nursing Home Rights in Southwest Florida
Our  experienced Fort Myers Cape Coral injury lawyers are also being asked about rights in nursing homes. As illustrated by the initial outbreak at a Washington State assisted-living facility, where more than 100 patients and staff contracted the coronavirus and where nearly 40 have died, seniors living in these facilities can be at particularly high risk.
In the Washington State case the facility had been rated 5-stars and by all accounts was a solidly operated facility run by a major nationwide operator of care facilities.
With restrictions on visitation in most of these facilities, these are challenging times for residents. In normal times, a properly prepared and operated nursing home is in better position to handle a flu-like outbreak, and to treat the resulting health conditions, than most institutions. However, these are not normal times.
Families should keep the safety of loved ones in focus. In many cases, that will mean not removing an elderly loved one who requires skilled care. Because transmission of the virus can apparently occur before symptoms, bring a family member home from institutionalized care may create unnecessary exposure risks and leave an elderly family member without adequate professional care. However, in other cases, particularly where a loved one was at a care facility for temporary rehabilitation, early discharge may be the safest course of action.
Unfortunately, the restriction on visitors, combined with the increased workload of safety measures and the short staffing caused by nurses and aides who can't or won't report for work, are likely to stress even well-run facilities. Those less scrupulous operators will face the same challenges at a time of little or no oversight, which may further imperil vulnerable residents.
If you or a loved one is injured, call Associates and Bruce L. Scheiner, Attorneys for the Injured, at 1-800-646-1210.