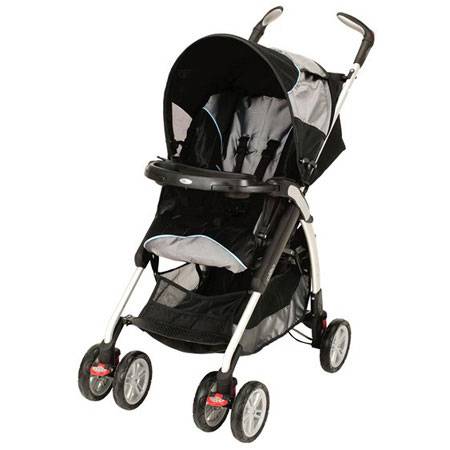 Wednesday, January 20th, two different products were recalled because they were found to have the potential to cause serious injury or even death.
"Associates and Bruce L. Scheiner, Personal Injury Lawyers remains committed to informing the public of consumer issues as they arise", said Bruce L. Scheiner, Founder and Senior Partner. "Please pay particular attention to the information provided here. This is a serious issue, and one that can affect you or your children."
Graco Strollers
Graco Children's Products, Inc., recalled about 1.5 million of their infant strollers, which were sold at Target, Wal-Mart, Babies-R-Us, Toys-R-Us, Burlington Coat Factory, Kmart and Sears, and other major retail chains. The recalls include certain model numbers of Graco's Passage, Alano and Spree Strollers and Travel Systems that were sold from October 2004 through December 2009. The Atlanta-based company had received 7 reports of children placing their fingers in the stroller's canopy hinge as the canopy was being opened or closed. 5 children had their fingertips amputated and 2 had cuts to their fingers.
The Consumer Product Safety Commission announced the recall, and urged parents to stop using the strollers if they are the models being recalled, and to contact Graco to obtain free protective sleeves designed to cover the dangerous hinges. The recall involves strollers made between October 2004 and February 2008. The model numbers and manufacture dates are on the lower inside portion of the rear frame, just above the rear wheels.
The safety commission is now examining all strollers with the designs that have caused the fingertip amputations, said spokesman Scott Wolfson. "CPSC is taking a larger look at the entire product line to determine what steps need to be taken to keep children safe in and around strollers," he said.
For more information about the recalled strollers, consumers can call 800-345-4109 or visit http://www.cpsc.gov/ .
Dorel Asia Cribs
Just a day before the Graco recall announcement, the CPSC recalled approximately 650,000 cribs which were being sold at Sears, Kmart and other stores after discovering a 6-month-old boy from Cedar Rapids, Iowa, strangled after getting trapped in the crib when the drop-side hardware broke. His parents were using the crib after trying to repair it themselves. Some of the Chinese- and Vietnamese-made cribs were recalled because their drop sides can detach, creating a space where a child can be trapped and suffocate or strangle.
Some of the cribs were also recalled because a child can be trapped if one of the slats is broken or damaged. This damage can occur while the crib is in use as well as when it is being put together, taken apart or shipped.
CPSC and Dorel Asia SRL, which is based in Barbados, have received 31 reports of incidents involving drop-side cribs. There are six reports of incidents of children being trapped between the mattress and the drop side, including three reports of bruises. The agency and company have also received 36 reports of broken slats, including two reports of trapped children and seven reports of bruises and scratches.
To receive a free repair kit to prevent this hazard, contact Dorel Asia at 866-762-2304. More information is available online at http://www.dorel-asia.com/
Florida personal injury lawyers urge all parents who think they may have the effected strollers or cribs in their homes to check the model name and numbers and immediately take the necessary steps to rectify the potentially catastrophic safety hazards by following the recommendations above. We stand by your side focused on justice should you or a loved one need assistance. Contact us 24/7 at 1-800-Dial-BLS or www.focusedonjustice.com. You pay us nothing unless WE win.
For updates on this topic and others, subscribe to the Florida Injury Lawyer blog at the top of this page.